The air in Dharamshala carries a hint of winter's chill, and the landscape transforms into a snow-kissed wonderland. As the mighty Dhauladhar range dons its icy coat, Dharamshala reveals its vibrant winter personality, offering many exciting winter sports and adventures. This is the place to be if you're craving an adrenaline rush amidst breathtaking Himalayan scenery.
Snow-capped Mountains and Heart-pounding Adventures
Dharamshala, the charming hill station in Himachal Pradesh, is famous for its spiritual aura, but it's also a paradise for thrill-seekers, especially during the winter season. As the first snowflakes fall, the town and its surroundings become a hub for winter sports enthusiasts.
1. Skiing and Snowboarding in Solang Valley
A little over two hours from Dharamshala, Solang Valley in Manali welcomes adventure enthusiasts to its snow-covered slopes. Skiing and snowboarding here are the stuff of dreams, with experienced instructors to guide beginners. The views of the towering Himalayan peaks surrounding you as you glide down the powdery slopes are simply unparalleled.
2. Trekking in Triund
Dharamshala offers year-round trekking opportunities, but the winter months add an extra layer of magic to your mountain adventure. The trek to Triund, just a few kilometers from McLeod Ganj, becomes even more enchanting with a pristine white carpet of snow. The crisp, frosty air and the challenge of navigating snow-covered paths make it a must-do for trekkers seeking a different kind of thrill.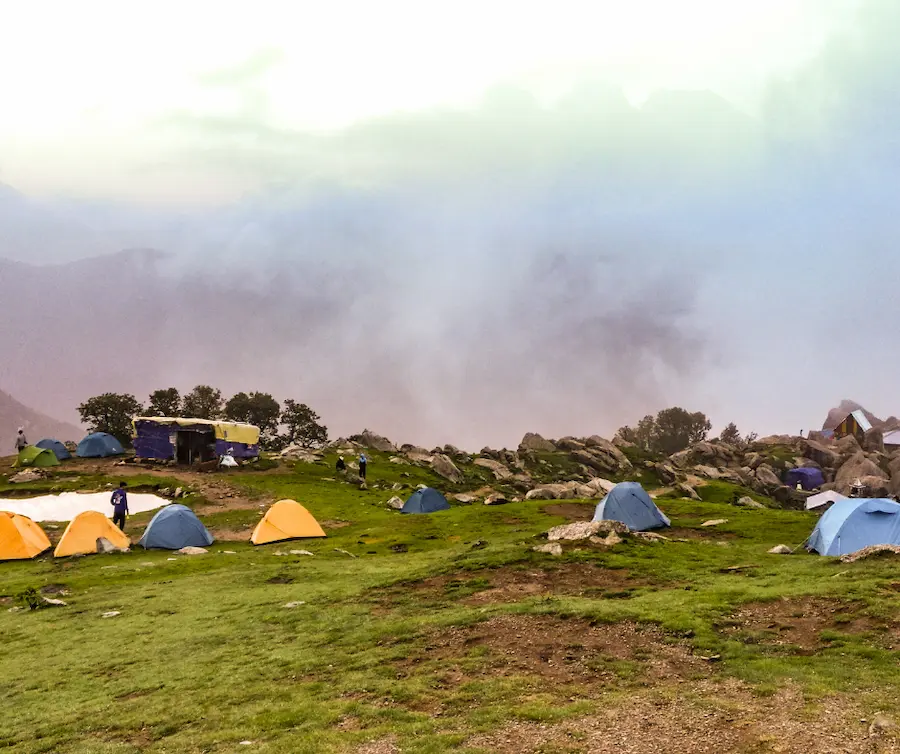 3. Paragliding in Bir Billing
Known as the paragliding capital of India, Bir Billing, a few hours from Dharamshala, becomes a winter playground for adventure seekers. Imagine soaring over snow-clad landscapes, your heart racing as you take in the surreal views of the Dhauladhar range. The chill in the air only intensifies the excitement.
4. Ice Skating in the Village of Naddi
Dharamshala's little-known secret is Naddi, a small village offering a serene escape from the bustle of the town. As winter tightens its grip, Naddi's pond freezes over, creating a natural ice skating rink. Here, you can twirl, glide, and carve your way across the frozen surface, surrounded by nature's symphony.
5. Snowball Fights and Snowman Building in Dharamshala
For those looking for simpler joys, the streets and open spaces of Dharamshala become a canvas for snowball fights and snowman building. Join the locals and fellow travelers in this age-old tradition of embracing the snow and crafting your own winter wonders.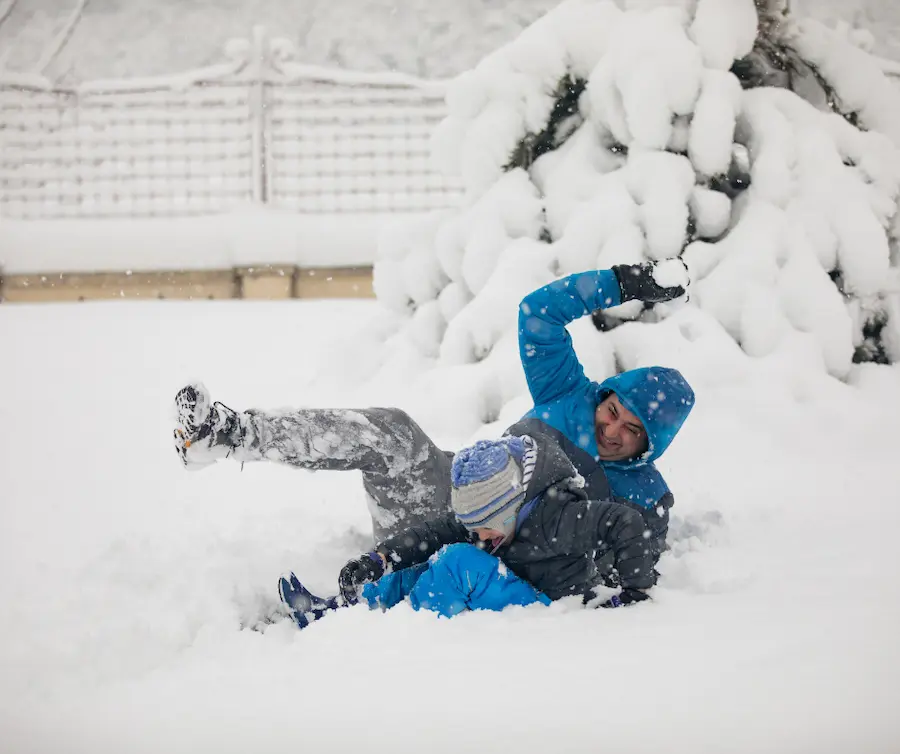 Your Winter Wonderland Awaits at Rakkh Resort, Dharamshala
After a day of heart-pounding adventures in Dharamshala, you'll want a cozy haven to rest your tired bones. Rakkh Resort in Dharamshala is the ideal choice for those seeking comfort and tranquility amidst the winter beauty of this region.
Nestled in the heart of the Kangra Valley, Rakkh Resort offers stunning views of the snow-capped Dhauladhar mountains. The resort provides a range of comfortable accommodations, from cozy rooms to luxurious cottages. You can unwind in the outdoor hot tub, relax in the spa, or savor delectable local cuisine in the warmth of the fireplace.
Embrace the Magic of Dharamshala's Winter Season
As your winter adventure in Dharamshala comes to an end, consider continuing your journey of exploration and rejuvenation at Rakkh Resort. It's more than just a place to stay; it's your gateway to experiencing the beauty and thrill of the winter season in this enchanting destination.
Dharamshala's winter sports and adventures are more than just physical activities; they're a journey through an otherworldly landscape. So, pack your winter gear and prepare for an unforgettable experience where the mighty Himalayas become your playground, and the tranquility of Dharamshala becomes your sanctuary.