Dharamshala is a haven for seekers of tranquillity, spiritual rejuvenation, and self-discovery. With its serene landscapes, lush greenery, and Tibetan monasteries, this hill station offers the perfect environment for meditation and self-reflection. Let us explore some of the best meditation spots in Dharamshala, where you can connect with nature, find inner peace, and embark on a profound journey of self-discovery.
The Dalai Lama Temple Complex
The Dalai Lama Temple Complex, also known as Tsuglagkhang Complex, is the spiritual heart of Dharamshala. Set amidst tall Deodar trees, the complex houses the residence of His Holiness the Dalai Lama and several temples, making it a perfect spot for meditation. The main temple, with its traditional Tibetan architecture and serene ambiance, provides an ideal space for deep introspection and meditation. Visitors can join the locals in their prayers and immerse themselves in the tranquil atmosphere.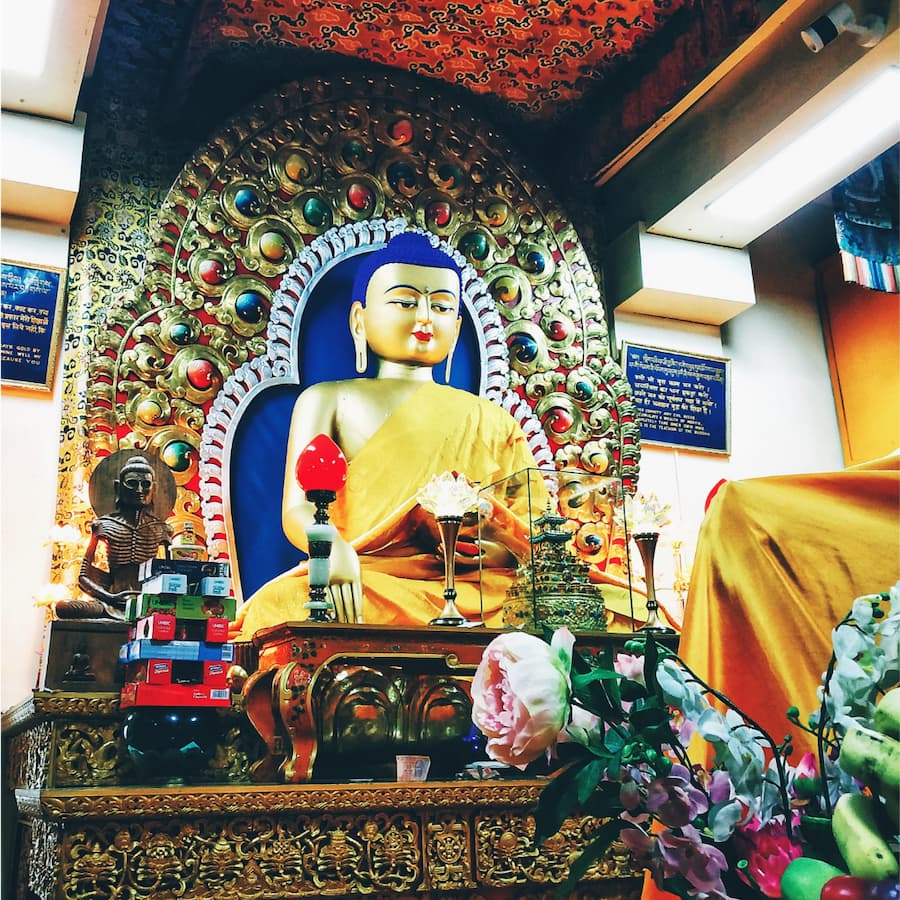 Bhagsunag Waterfall
The Bhagsunag Waterfall, located a short distance from the main town, is a hidden gem for meditation enthusiasts. The sound of cascading water combined with the lush green surroundings creates a soothing ambiance. Sit beside the waterfall, close your eyes, and let the sound of water guide you into a deep state of relaxation and meditation.
Triund Hill
For those seeking a more adventurous meditation experience, the trek to Triund Hill is a must. The moderate trek takes you through picturesque landscapes and offers breathtaking views of the Dhauladhar range. Once at the top, the panoramic view of the valley and the majestic mountains will leave you awestruck. Find a quiet spot among the meadows and meditate while being embraced by nature's tranquility.
Naddi Viewpoint
The Naddi Viewpoint offers a spectacular panoramic view of the Dhauladhar range, Kangra Valley, and the surrounding villages. The place is perfect for early morning or evening meditation sessions, as you can witness the stunning sunrise or sunset. The gentle breeze and awe-inspiring vistas create an unforgettable setting for reflection and meditation.
Norbulingka Institute
A short drive from Dharamshala, the Norbulingka Institute is a serene haven for art lovers and spiritual seekers alike. This Tibetan institute preserves traditional art forms and offers courses in thangka painting, wood carving, and more. The beautifully landscaped gardens with blooming flowers and the soothing sound of gushing streams create an ideal environment for meditation and creative inspiration.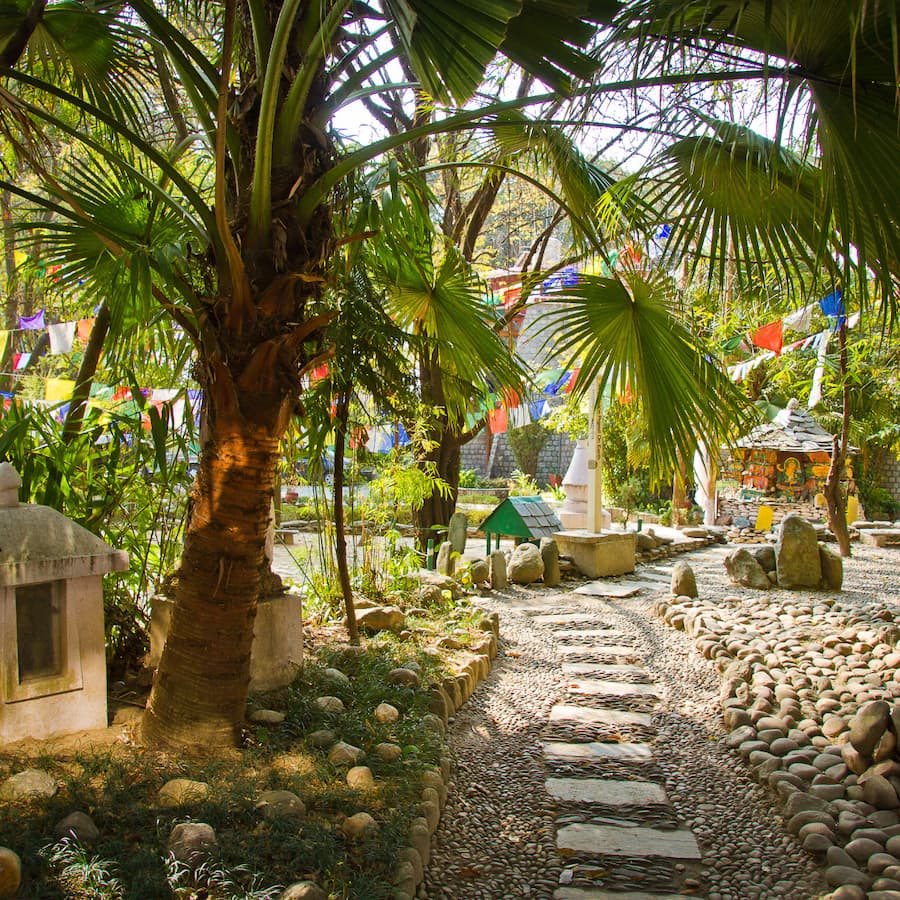 Dharamkot
Nestled above McLeod Ganj, Dharamkot is a small village known for its laid-back atmosphere and peaceful surroundings. Away from the bustling crowds, Dharamkot offers various meditation centers and retreats that cater to different meditation practices and traditions. Whether you're a novice or an experienced meditator, Dharamkot's serene ambiance is sure to enhance your meditation experience.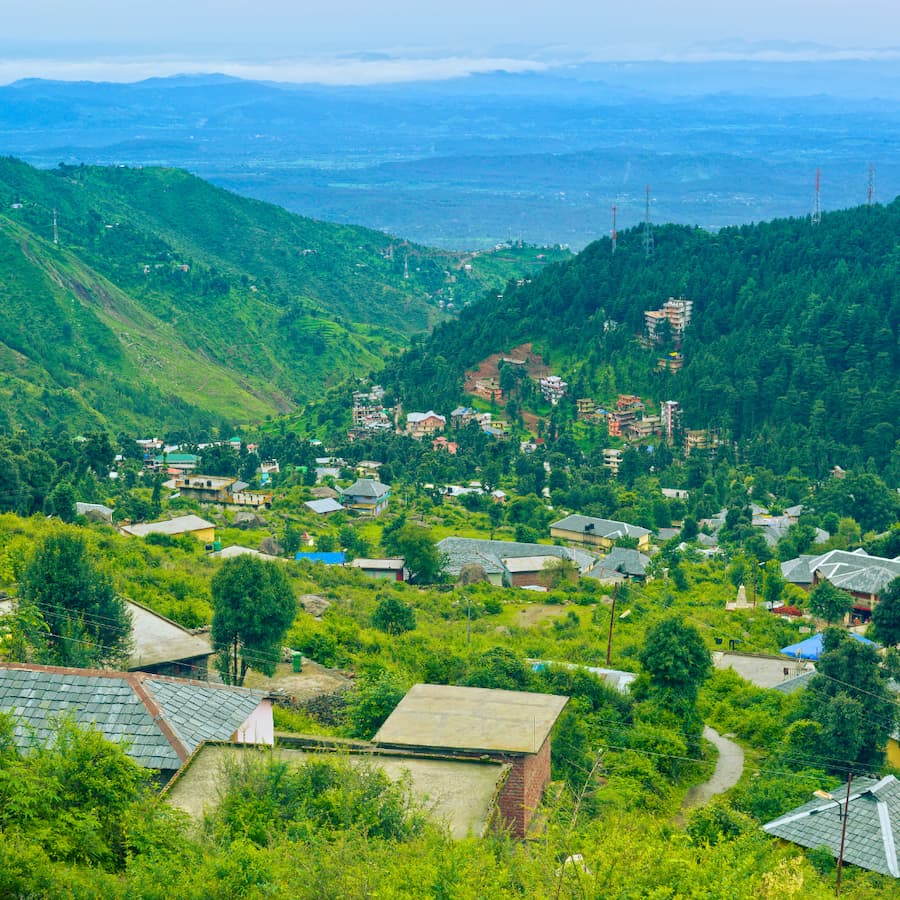 Dharamshala's serene landscapes, Tibetan culture, and spiritual essence make it an ideal destination for those seeking inner peace and self-discovery through meditation. From monasteries to waterfalls, each meditation spot offers a unique experience, allowing visitors to connect with nature, find solace, and embark on a transformative journey. Whether you're a seasoned meditator or just beginning your meditation practice, Dharamshala's meditation spots will leave you with a sense of serenity that lingers long after you leave this spiritual haven. So, pack your bags, head to Dharamshala & experience the ultimate bliss of meditation and nature by considering a stay at a serene Resort in Dharamshala,  where tranquillity and comfort merge seamlessly.