Dharamshala: A Sports Lover's Paradise
Dharamshala offers more than just spiritual retreats and breathtaking views. This quaint town in Himachal Pradesh is also a haven for sports enthusiasts and adrenaline junkies, boasting a wide array of adventure activities and sporting experiences. From its unique cricket stadium to thrilling paragliding, mountain biking, and rock climbing opportunities, Dharamshala truly is a sports lover's paradise.
One of the standout features of Dharamshala is its picturesque cricket stadium, located at an astounding height of 1,457 metres above sea level. This makes it one of the highest cricket grounds in the world. The stadium, known as Himachal Pradesh Cricket Association Stadium or HPCA Stadium, is situated against the backdrop of the mighty Dhauladhar mountain range, offering a stunning view for both players and spectators. Imagine the thrill of hitting a six while surrounded by the awe-inspiring beauty of the Himalayas.
The HPCA Stadium has hosted numerous international and domestic cricket matches, including IPL (Indian Premier League) matches. It gained fame as the home ground for the Kings XI Punjab team. The stadium's unique location and excellent facilities make it a must-visit attraction for cricket enthusiasts. Even if you're not a die-hard cricket fan, the ambience and the surreal setting make it a worthwhile experience.
Apart from cricket, Dharamshala offers a plethora of adventure sports that cater to every level of thrill-seeker. Paragliding is a popular activity that allows you to soar through the skies like a bird, taking in panoramic views of the mountains, valleys, and lush green landscapes below. Several paragliding operators in the area offer tandem flights and courses for beginners, ensuring a safe and exhilarating experience.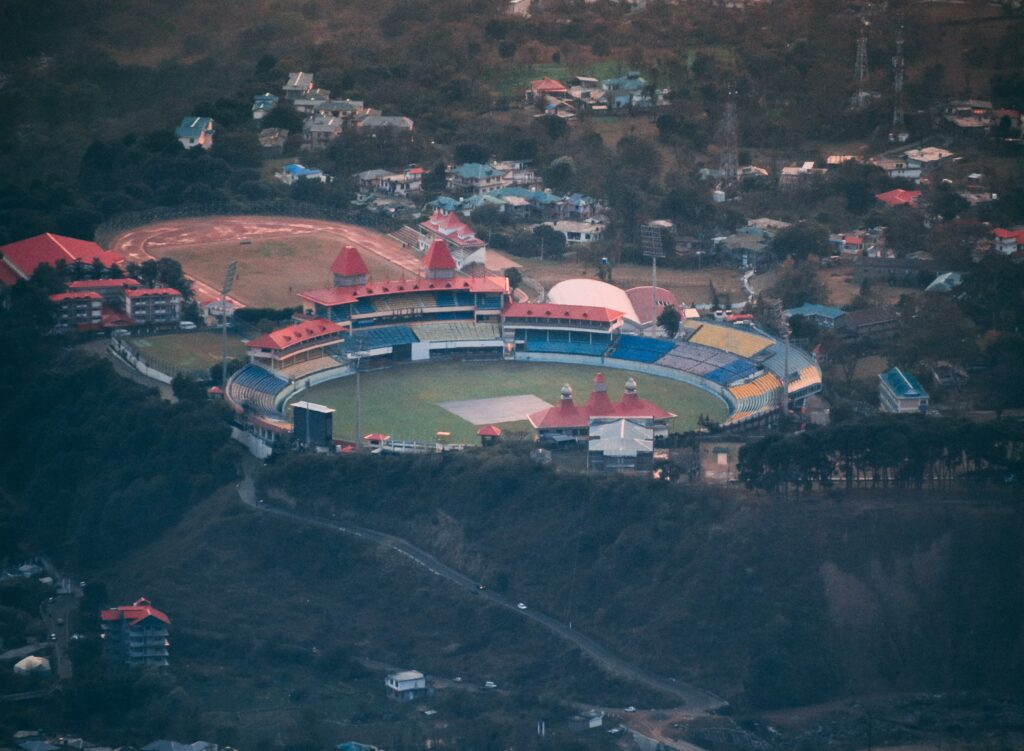 For those who prefer to keep their feet on the ground, Dharamshala offers exciting mountain biking opportunities. Explore the rugged terrains and winding trails as you navigate through forests, villages, and scenic paths. Mountain biking enthusiasts can rent bicycles and embark on thrilling rides, immersing themselves in the natural beauty of the region.
If you have a passion for rock climbing, Dharamshala won't disappoint. The rocky cliffs and boulders provide ample opportunities for climbers of all levels. Whether you're a beginner looking to try out climbing for the first time or an experienced climber seeking challenging routes, Dharamshala has something for everyone. Professional guides and instructors are available to assist climbers and ensure their safety.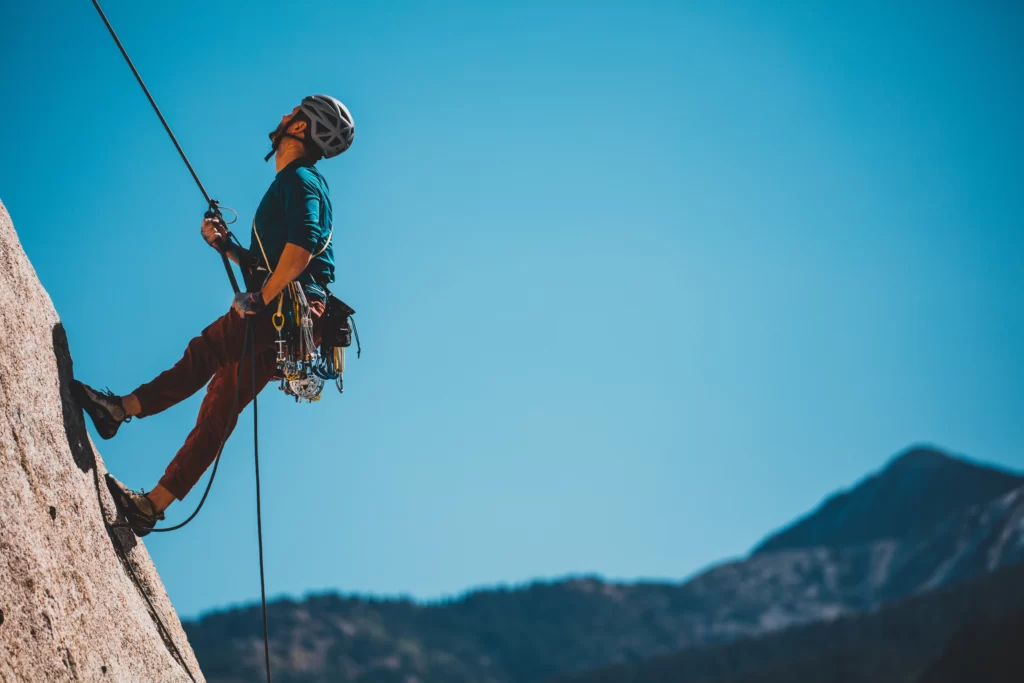 Beyond the adrenaline-pumping activities, Dharamshala also offers other sports and recreational facilities. You can engage in a game of football or volleyball with the locals, or even try your hand at archery—a traditional sport in the region. The surrounding landscapes provide the perfect backdrop for leisurely walks, jogging, or yoga sessions, allowing you to combine physical activity with the serenity of nature.
Dharamshala truly embodies the spirit of adventure and sportsmanship. Whether you're a cricket enthusiast, a thrill-seeker, or simply someone who enjoys being active amidst stunning natural surroundings, this Himalayan town has it all. So, pack your bags and head to a Resort in Dharamshala, Himachal Pradesh Like the Rakkh Resorts, an all-inclusive Resort to Unwind in the lap of luxury and get ready to experience the adrenaline rush that awaits you in Dharamshala, a sports lover's paradise.