Top activities and places to visit in Bir Billing
In the Joginder Nagar Valley of Himachal Pradesh, there is a tiny village called Bir. At 5000 feet above sea level, Bir Himachal has nearly no clouds. Travelers from all over the world come here to partake in the most popular adventure sport, paragliding, one of the most well-liked activities in Bir. India's paragliding capital is home to some of the most stunning monasteries, picturesque camping areas, remote waterfalls, and a variety of other attractions.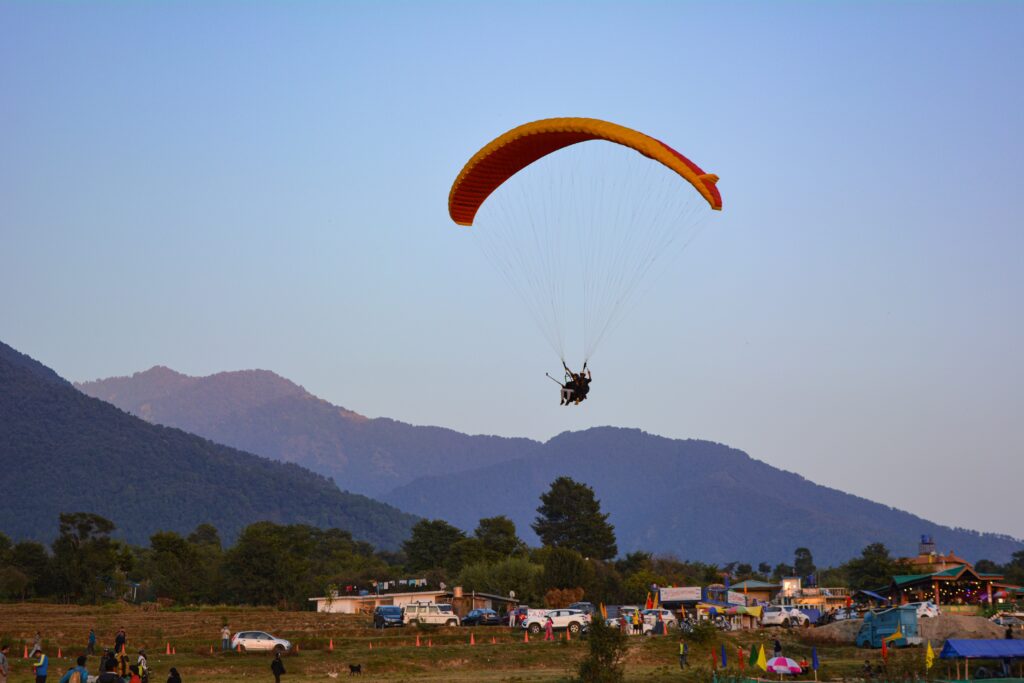 Paragliding
The entire Bir Billing can be seen from above thanks to the Bir paragliding. It is a once-in-a-lifetime event for many that include all safety gear and a qualified pilot. Feel the excitement of taking off from the second-highest paragliding spot in the world.
Bir Monastery
Bir Billing, as well as the nearby villages, are known for their exquisite monasteries. One of them is the Sherabling Monastery, where you can be charmed by the monks' chants and carried away to a peaceful paradise. While touring monasteries in Bir, be sure to also see Dzongsar Khyentse Monastery, Chokling Monastery, Palpung Monastery, and Drukpa Kagyu Monastery.

Bir Forest
The tranquil setting of Bir, which is tucked away in a pine forest and surrounded by mountains, is ideal for nature hikes and mountain biking. Visit Bangoru waterfalls, a hidden gem and one of the most recommended things to do in Bir, or go on a short day hike to Gunehar waterfall. Additionally, discover the picturesque villages with mountain backdrops, traditional homes, and intriguing villages using Pahari as their native tongue.

Explore Cafés
Bir is renowned for having several picturesque cafés where you may grab a book, connect, or just relax in the lovely countryside surrounded by mountains. If you want to see gorgeous surroundings, indulge in delectable cuisine, and interact with interesting people, Silver Linings is a fantastic destination. Garden Café, Musafir Café, June 16 Café, and Northern Café are a few additional fantastic eateries.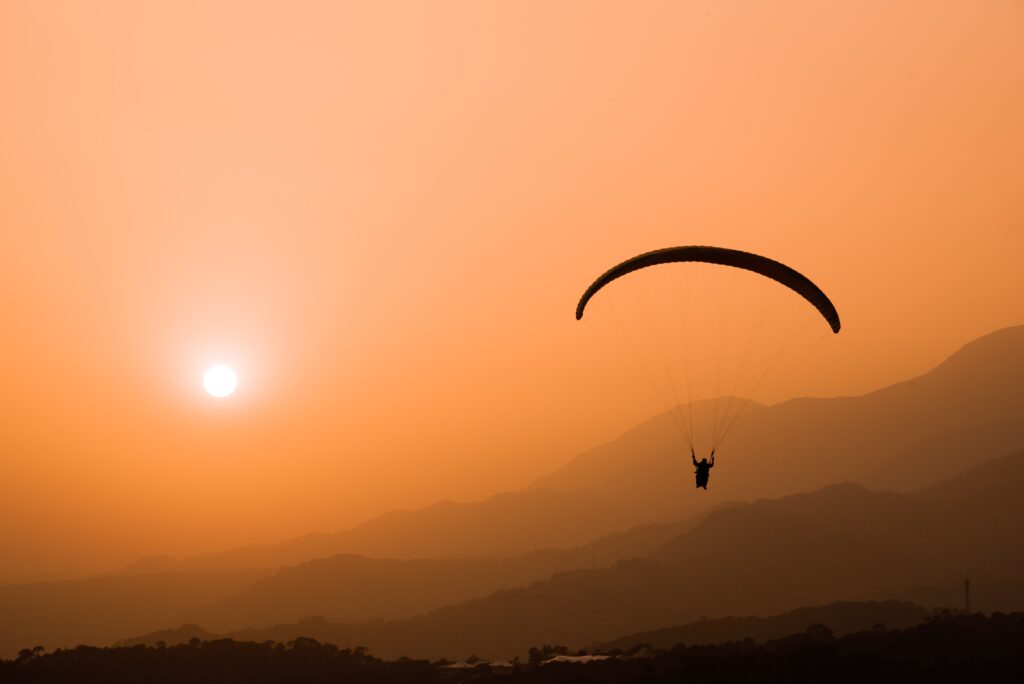 Sunset and Camping
One location with some of the most stunning sunsets is Bir. The paragliding landing point itself is one of the easiest and closest locations. Before heading back to the Bir paragliding location, the higher Bir or Billing is perfect for overnight camping, bonfires, and panoramic views.
Shopping in Bir
One of the best things to do in Bir is to explore the Tibetan colony. This colony in Chaugan poses as a sleepy community. However, inside the buildings, it bustles with people working on a variety of crafts. Wander through the colony and check out the stores selling prayer flags, regional gift shops, and of course the noodle factory.
An Experiential Stay near Bir
Rakkh is a nearby experiential resort in Palampur endeavors to take their guests on a road to personal discoveries and we achieve that with aesthetically pleasing surroundings that are relaxed, carefree, and filled with adventure.
Best time to Visit Bir
The snow melts in the summer and the temperature rises to more agreeable levels. The paragliding season starts as the weather gets better, and people start coming.
The best time to visit Bir is from March through June, which are the pre-monsoon months. Since most town activities in Himachal completely stop during the rainy season.
From June to September, Bir billing experiences its most pleasant weather. You can view some of the Bir Himachal landmarks and go shopping at this time. In addition, embark on a quick trip on the Toy Train, see Bangor Waterfall, or just stroll along the Bir River by staying in a resort in Palampur.
featured images Credit: lbb.in