Top things to do in Kufri
Kufri, derived from the local word 'kufr' which means lake, is a must-visit destination in India at least once in a lifetime. This small hill station district of Himachal Pradesh, located just 20 kilometers from the state capital city of Shimla, is endowed with natural beauty and favorable weather conditions. Due to the abundance of activities in Kufri, one can spend quality time here while staying in a resort in Palampur.
Today, Kufri is already a popular tourist destination in India. It provides access to the remaining prominent tourist attractions, including Shimla, Manali, and Rewalsar. This hill station is one of the most popular vacations
1. Wildlife
Since its establishment in 1984, Himalayan National Park has been greeting visitors to its habitat of 180 species of birds and unusual creatures. It was officially designated a national park in 1999. Here, across an area of 754.4 square kilometres, you can maximise your time. It is a paradise for ornithologists. In addition to hundreds of thousands of birds, you may also see creatures like musk deer and snow leopards.
The vibrant herbaceous plants that are planted across the region, such as balsam, geranium, primula, orchid, etc., give an unforgettable impression.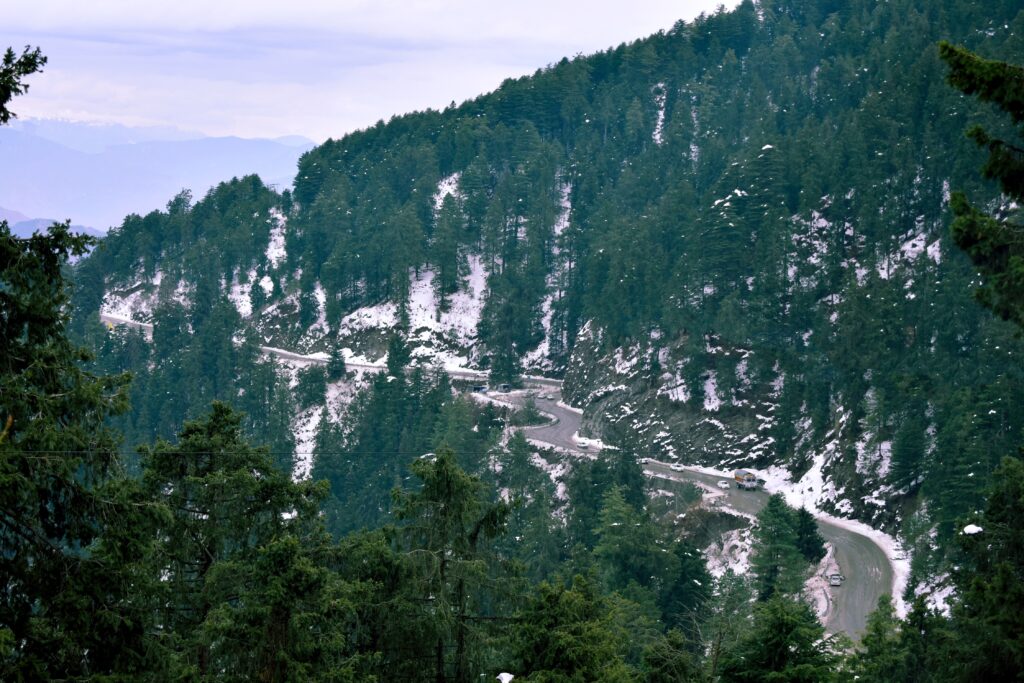 2. Trekking
Kufri is one of the most popular trekking destinations in India, a fact that must be known by all India-bound adventurers. Kufri remains the starting point for treks to Fagu, Shimla, Manali, and Rewalsar, making it one of the top things to do in Kufri for an amazing experience. Through Kullu – Manali Valley, the Kufri walk is both captivating and brief. In winter, snow-capped peaks and verdant meadows make walking one of the most amazing experiences of the Kufri journey.
3. Horse Ride
Horseback riding is one of the most traditional ways to explore the town of Kufri. Combining the thrill of horseback riding with the desire to explore makes it one of the most unforgettable experiences. A horseback ride to Mahasu Peak is a must if you can survive the routes' relatively rugged terrains. This pastime has gained popularity year after year, making it one of the most enjoyable things to do in Kufri.
4. Snow Trail Camping
Kufri has become a premier camping destination due to the fact that it is an ideal location for snow trailing and is blessed with a plethora of flora and fauna, unlike any urban pollution or heavy traffic. On the Kufri-Chail Road, at an altitude of 2,250 metres above sea level, you can engage in snow trail camping for limitless fun and adventure. Snow trail camps with modern amenities will undoubtedly be an excellent option for an unforgettable vacation.
5. Yak Ride
Yak riding is one of the most fun and nicest things to do in Kufri. Riding on this slow-moving, fluffy animal will be a memorable experience. As you traverse some of Kufri's most picturesque scenery while riding yaks, your
6. Skiing
Skiing is one way to add excitement to your holiday experience. Skiing down the frozen slopes affords you the opportunity to experience a rush. After snowfall at Kufri, both beginners and experienced can have a fantastic day skiing. The thrill comes from the adventurous slopes, which will just stimulate your adrenaline.
Kufri is located within a drivable distance from Rakkh, a Resort in Palampur. Kurfi has its own unique appeal. This hill station offers a variety of activities, from daring pursuits to spending time alone amidst the mountainous splendor! Visiting Kufri is required if you are touring the many towns in Himachal Pradesh.
featured image credits: thrillophilia.com