From the lush green of the Kullu Valley's head to the stunning sight of stark, brown mountains, hanging glaciers, and shimmering snowfields, the Rohtang Pass in northern India offers the most striking landscape contrasts. The Lahaul and Spiti district is where time has stopped in the remote Indian state of Himachal Pradesh.
This area is home to the Pin Valley National Park, which is home to some of the most amazing plant and animal species the Himalayan Mountains have to offer. Visit this scenic national park by staying at our destination resort in Himachal Pradesh.
Location of Pin Valley National Park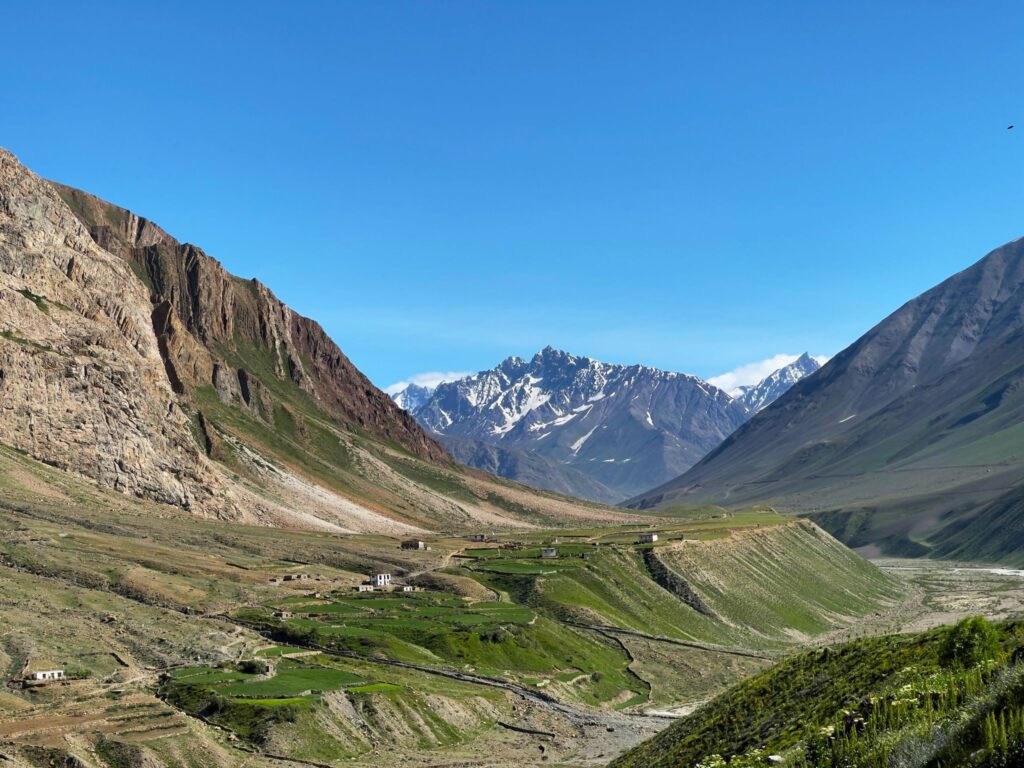 Pin Valley National Park is located in the Himachal Pradesh district of Lahaul and Spiti. This icy desert region is bordered to the southwest by the Great Himalayan National Park and to the south by the Rupi Bhabha Sanctuary. Between 31°45 and 32°11′ North and 77°45 and 78°06′ East is where the park is located.
Pin Valley National Park's Tourist Attractions
Flora: The two main forest types in this area are dwarf juniper scrub and dry alpine scrub. Bhojpatra (Betula utilis), bhutal (Juniperus mecropoda), Populus Spp, and Salix Spp are the main floral kinds found in the park.
Fauna: Pin Valley is home to a number of uncommon creatures, including the woolly hare, Tibetan gazzle, and snow leopard, due to its high altitude. Other animal species found here include the Himalayan marmot (Marmota bobak), Indian porcupine (Hystrix indica), blue sheep (Pseudois Nayaur), red-billed chough (Pijrrhocrax grackles), patridge (Aleetoris choker), snow pigeon, Himalayan snowcock (Tetraogallushim alayensis), Tibetan wild ass (Equus hemi The list appears endless.
Places to visit around Pin Valley National Park
1. The Dhankar Gompa
The Dhankar Gompa Monastery was constructed around a thousand years ago and has seen various changes throughout its history, including serving as a jail to house criminals and inmates as well as the capital of Spiti. At 3870 metres above sea level, it offers a wealth of natural scenery and breathtaking views that will enthral visitors and leave them speechless.
Beyond its natural beauty, it is significantly more significant due to the large number of medicinal plants discovered here, which have incredible therapeutic qualities to treat everything from lung to heart illnesses. Other herbs also flourish around Dhankar Gompa.
2. Tabo Gompa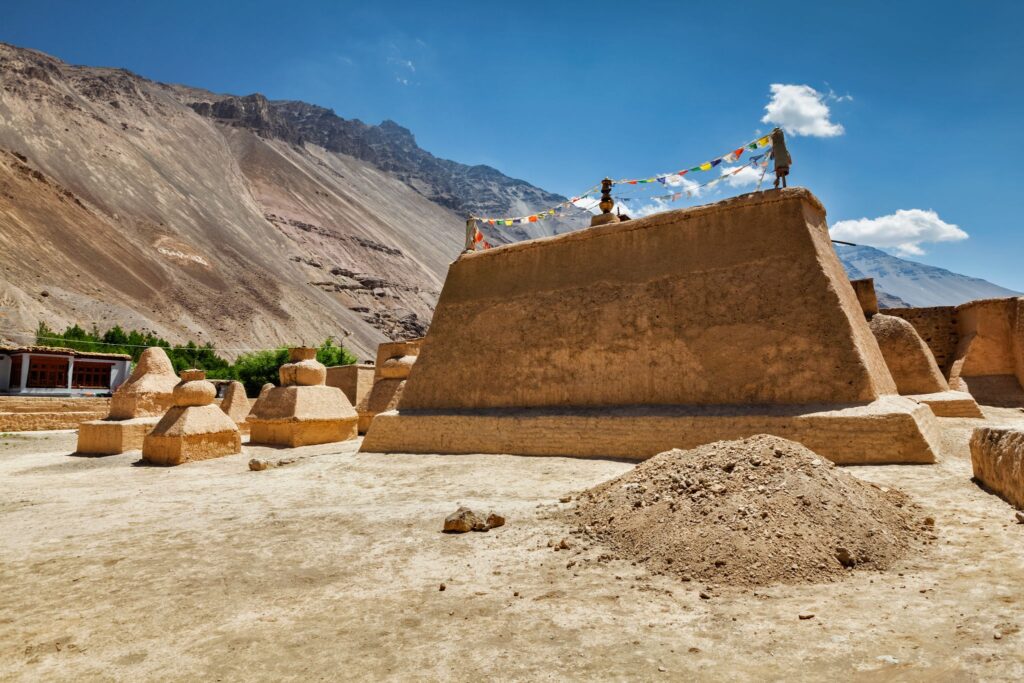 Since Tabo Gompa is the largest monastery of the Buddhist faith, it is frequently visited by nearly all of the tourists who used to travel to the Pin Valley National Park, which is located around 48 kilometres away. It was constructed in 996 AC by Rinchen Zangpo, and the present Dalai Lama will retire there.
3. Other Nine Temples
Additionally, the complex contains nine temples that range in antiquity from the 10th to the 16th century and feature stucco artwork that closely resembles that found in the Ajanta-Ellora caves.
4. Assembly Hall
Additionally, it features a primary meeting hall with 33 elevated statues of Bodhisattvas around it as well as a four-sided statue of Sarvarid Vairocana, one of the five Dhyani Buddhas.
5. Kyil Khor Temple
Kyil Khor Temple, also called Mystic Mandala Temple in the area, is located behind the main complex and contains some the exquisitely faded mandals (frescos). The two well-known chapels of Dromton Lhakhang and Maitreya Chapel are located to the north of the temple complex.
Means to reach Pin Valley National Park
The Pin Valley National Park can be reached via two different ways. The first one goes via Kunzum La, Rohtang Pass, and Manali. From July through October, this path is accessible. The second route goes through Shimla, Tapri, and Kaza. The optimum months to travel this road to reach the park are from March to December.
By Air: The closest airport is located in the Kullu district at Bhuntar. Private airlines go to Delhi from here, thus it is advisable to check flight schedules and other details in advance.
By Rail: The closest railhead is Shimla, which is located approximately 443 kilometres away.