Visit these unexplored places in Himachal Pradesh
As popular tourist destinations increasingly become urbanised, more and more travellers are on the lookout for off-the-beaten-path destinations in Himachal Pradesh. Due to high demand, some of Himachal's lesser-known locales are rapidly becoming major tourist attractions. Visit these hidden treasures of Himachal Pradesh by staying at our Rakkh Resort in Himachal Pradesh.
Here then are 11 of Himachal Pradesh's most wonderful offbeat and unexplored locations, perfect for your next vacation.
Malana
One of India's most beautiful villages is Malana. There are many tales about this lovely location. Malana is mentioned in numerous legends as existing for centuries. Several families who have lived here for a long time call it home. It is located in Parvati Valley.
The most intriguing detail about this strange place is that its inhabitants are thought to be direct descendants of Alexander the Great. Actually, this location has its own set of administrative laws and procedures that closely resemble the Greek management system, language, social structure, and sense of purity.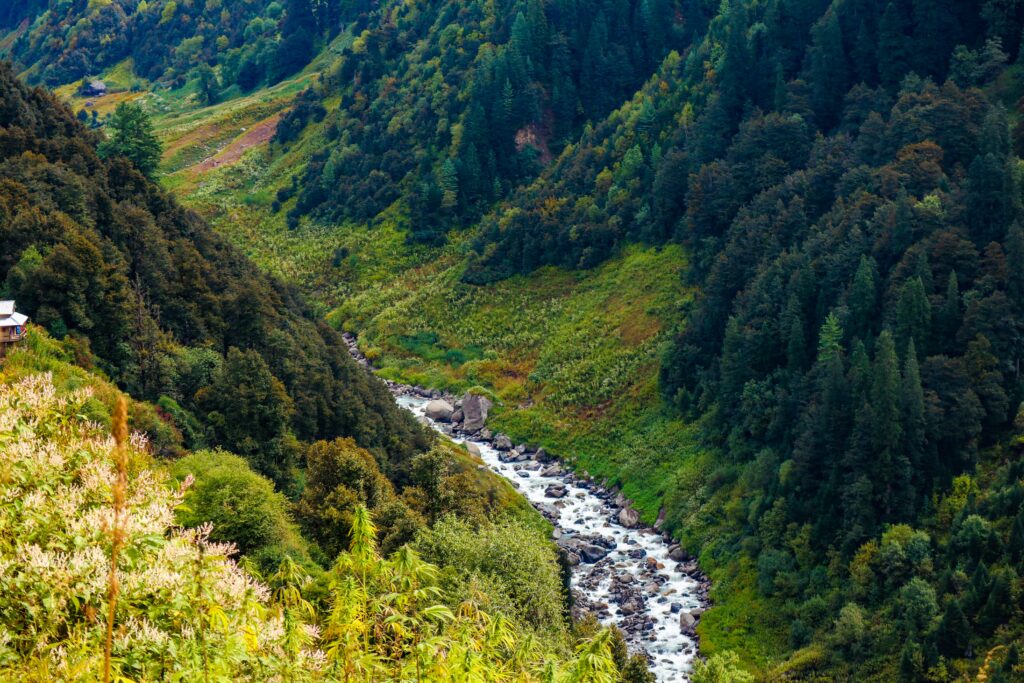 Tirthan Valley
I'm certain you haven't experienced nature in its most unadulterated state if you haven't actually been to Tirthan Valley. This lovely valley, which is bordered by the Great Himalayan National Park (GHNP), is one of the undiscovered tourist destinations in Himachal. It is located next to the Tirthan River.
The Tirthan Valley is a fantastic location for unwinding in the midst of nature. If you've never been, it's at the top of my list of unusual locations in Himachal Pradesh. I adore this location for family vacations more than any other in the entire Himachal region.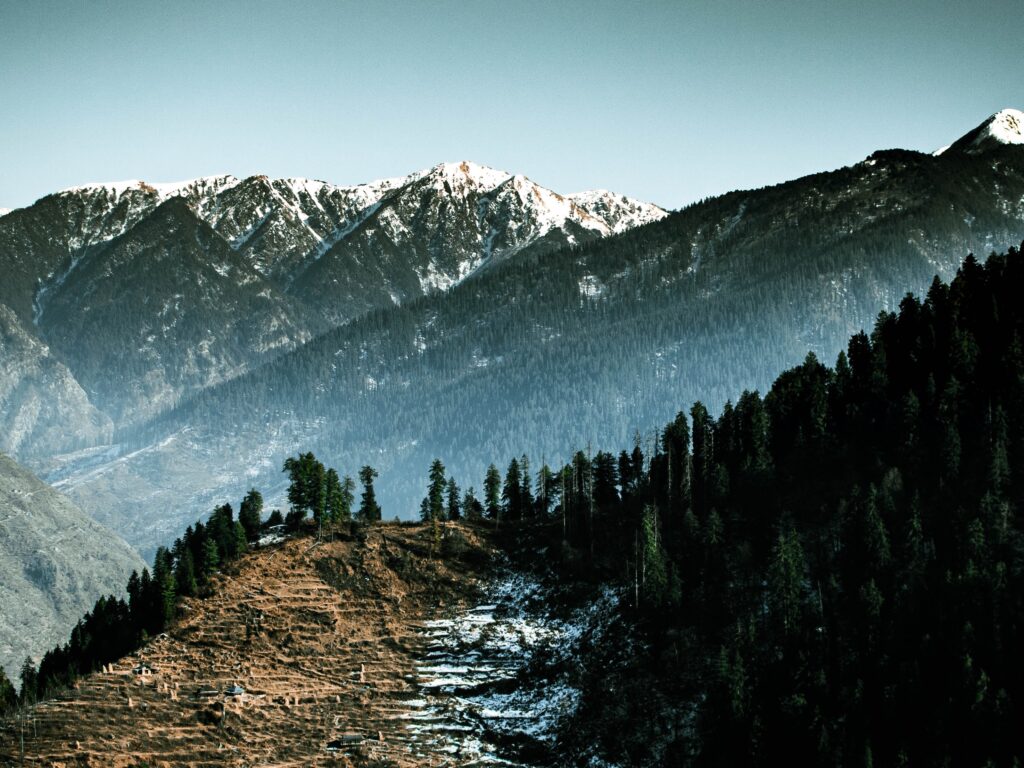 Chitkul
Chitkul is a small village located in Himachal Pradesh's Kinnaur district. It is the final inhabited settlement close to the Indo-Tibetan border and the last place in India where you may travel without a permit, standing at a height of 3450 metres. Most travellers stay in Sangla and arrange a return ride to Chitkul for that day. On this journey from Sangla, the river Baspa is a continuous travel companion. Like the rest of Himachal, the surroundings are made up of snow-covered mountains, as well as many shades of apple orchards, mustard fields, and other greenery. The potatoes and peas grown in the valley are of exceptional grade. The chilly and erratic weather might be unpleasant. The Goddess of Chitkul sits at a temple in this location that is thought to be 500 years old. It is expected of the Parikrama pilgrims to show reverence to the siren.
Pabbar Valley
The Pabbar Valley is a thriving fusion of ethereality and environment that offers something to everyone who passes through it. British Viceroys camped and took rest breaks here because of the area's charming hamlets, fast brooks, and fruit orchards. A trip through Pabbar Valley is extensive, passing through undeveloped little towns and forests of birch, cedar, and oak before arriving at valleys blanketed with snow.
Numerous other hobbies, such as camping, hiking, fishing, and other adventure sports like rafting and paragliding are also becoming more popular.
Kheerganga
Kheerganga is one of Himachal Pradesh's most stunning and distinctive locations, tucked away in the sleepy Parvati Valley. To get here, one must drive to Barsaini, from where they must trek for four hours to Kheerganga.
Lord Shiva is reported to have pondered here for a very long time. The hot spring, which is also thought to have medicinal capabilities, is this location's most spectacular feature and the only way to properly relax and recharge after a long journey.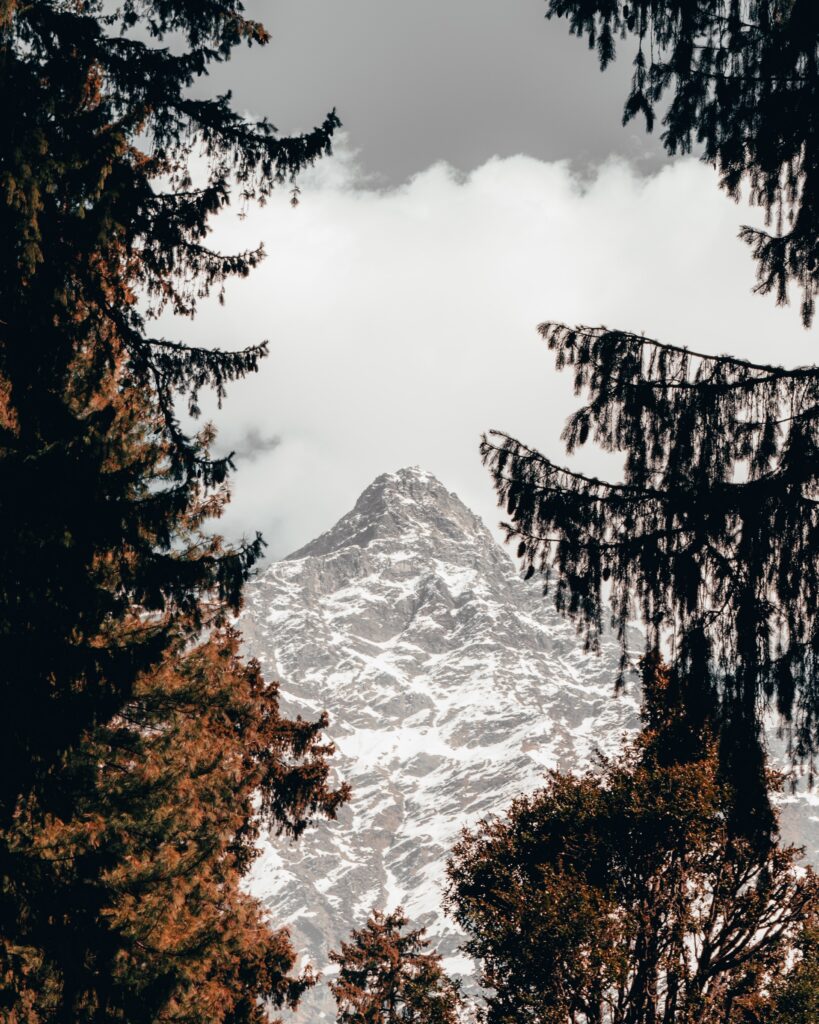 Gushaini
Gushaini, which lies in the Kullu district next to the Tirthan River, is known as "Trout Country" because of the large number of trout that call this area ideal for trout fishing. The location is perfect for those whose ideal vacation entails outdoor camping in trailer-mounted dome tents along the banks of the Tirthan River. The Fantastic Himalayan National Forest, home to 300 different bird species and over 30 different animal species, is only 20 kilometres from Gushaini. It is best to stroll through the park's unmanicured cedar groves while you explore.
Jalori Jot
Jalori Jot is unquestionably one of the best trekking routes, featuring the best of mother nature. Staying in Shoja while driving down to Jalori Jot to walk to the well-known Sareyol Lake next to the Jalori Jot temple on the left from the main street or taking the right towards an old fort are both fantastic options. One word of caution, though: this track requires quality walking shoes to ensure better traction and increased safety because it frequently becomes slick, especially during the rainy season. Before one reaches the lake, the hiking track is a fantastic 4 kilometres long. Fortunately, there is a fantastic dhaba that one found just before they reached the lake, which is perfect to recharge one's batteries before moving on.