Hill Stations in Himachal Pradesh
The Hill Stations in Himachal are the pinnacle of natural beauty. They are situated in the western Himalayas and have a rich topography of majestic snow-covered mountains, babbling rivers, muddy pathways, undulating meadows, spectacular fruit orchards, quaint villages, and verdant forests. In order to escape the unbearably high temperatures of the plains during the height of summer, they are a favoured destination for honeymooners, hikers, animal aficionados, adventure seekers, and casual vacationers.
Travellers gain a comprehensive understanding of the state's varied cultures and traditions through Himachal Hill Stations' number of fairs and festivals during the summer. Most of Himachal's hill stations, including Kullu-Manali, Shimla, Dalhousie, Kinnaur, Kasol, Bir, and Mcleodganj, are charming tourist destinations. Although this beautiful state is home to countless more breathtaking locations, we are bringing you the Best Resort in Himachal Pradesh, Rakkh Resorts, to experience the summer holiday locations.
Shimla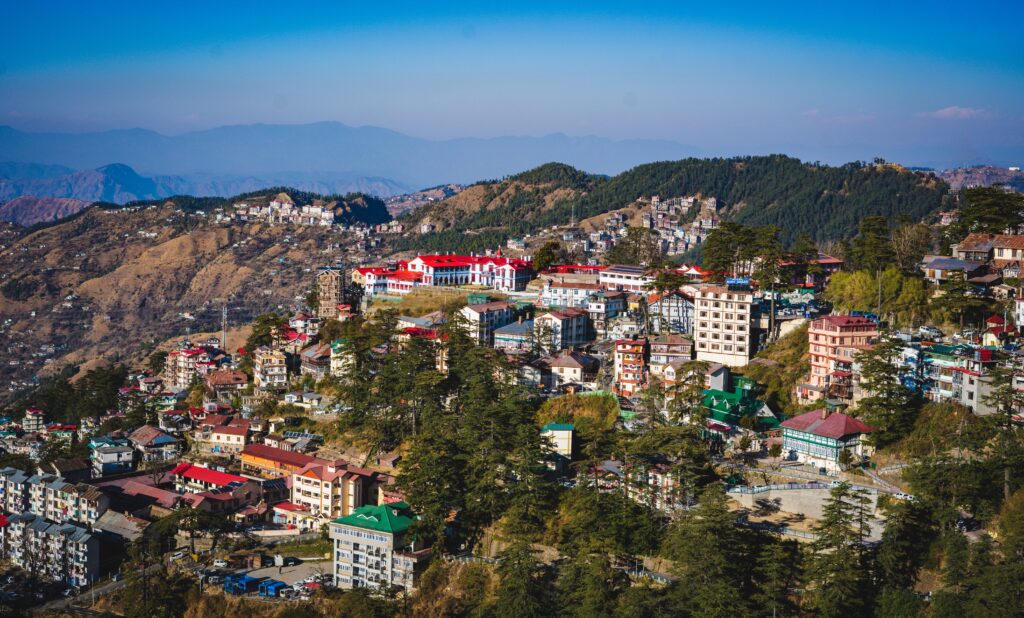 This lovely hill town's picturesqueness makes it a suitable location for photographers seeking the perfect shot and nature lovers seeking to experience the natural world in its pristine state. Amazingly, Shimla's biosphere is still in excellent shape despite being home to a sizable population. Those who travel to Shimla in quest of peace and quiet experience a very calming atmosphere there. Shimla is quickly becoming a well-liked spot for unconventional travel. Jakhoo Temple, Tara Devi Temple, and Mansa Devi Temple are just a few of the stunning Hindu temples in Shimla. For those who enjoy animals, Shimla also has some intriguing locations. Wildlife enthusiasts will enjoy the exotic and native bird species at the Himalayan Bird Park. There are lots of fascinating things to do in Shimla while you're here. In such a stunning environment, even little things seem marvelous.
Dharamshala
A visit to the gorgeous Dharamshala will allow you to relax while discovering the exquisiteness of nature. Dharamshala, sometimes referred to as the "Little Lhasa of India," is well-known as the sacred home of the exiled Tibetan monk Dalai Lama. Dharamshala, at an average altitude of 1,475 meters above sea level, is located on a picturesque stretch of land in Kangra Valley, which enchants visitors with its breathtaking beauty.
Dharamshala, the ideal fusion of natural beauty and culture, is one of the most serene places you will find in North India, set against the majestic Dhauladhar hills. Thousands of tourists travel to the charming city. You can stay at our Rakkh Resort in Dharamshala to escape the summer heat and discover the best sites to see in Dharamshala, which is surrounded by tall deodar cedar trees and snow-capped peaks that embellish the scenery.
Manali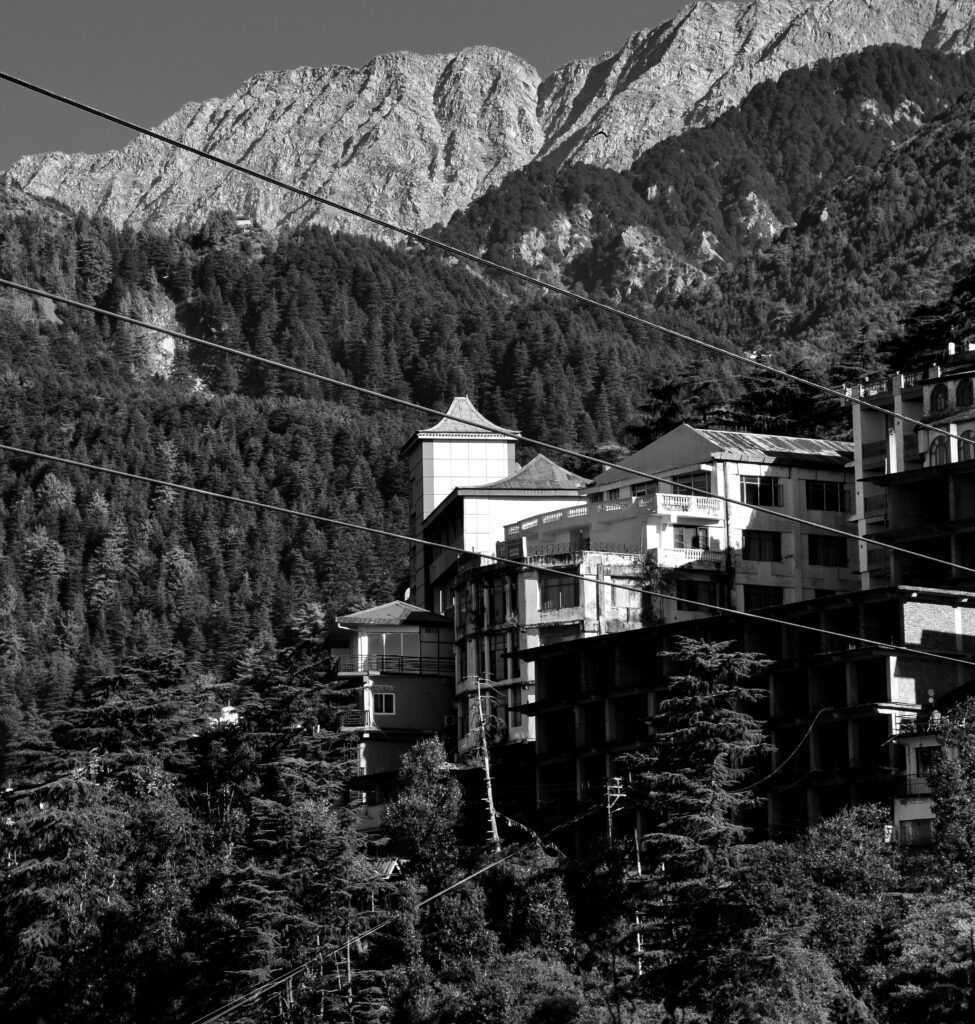 Manali, located in the majestic Himalayas, is home to numerous breathtaking valleys covered with oak, fir, deodar, and pine woods. It offers a complete bundle of the outdoors, cuisine, action sports, and historical sites. Beas River splashes brightly through the valley. Many flowing waterfalls, such as the Jogni Falls and Rahala Falls, burst forth from the randomly positioned rocks. Additionally, you can see expansive meadows, terraced agriculture, and fruit orchards. The town is breathtakingly gorgeous as a result of all these sights. Manali shares a portion of history, providing it with magnificent architecture and breathtaking views in the form of ancient heritages. Religious people gather here to honour temples like the Hadimba, Manu, and Shiv temples. While history buffs visit historical forts like Naggar and Kuthar, it has stunning architecture set against the mountainous landscape.
Chail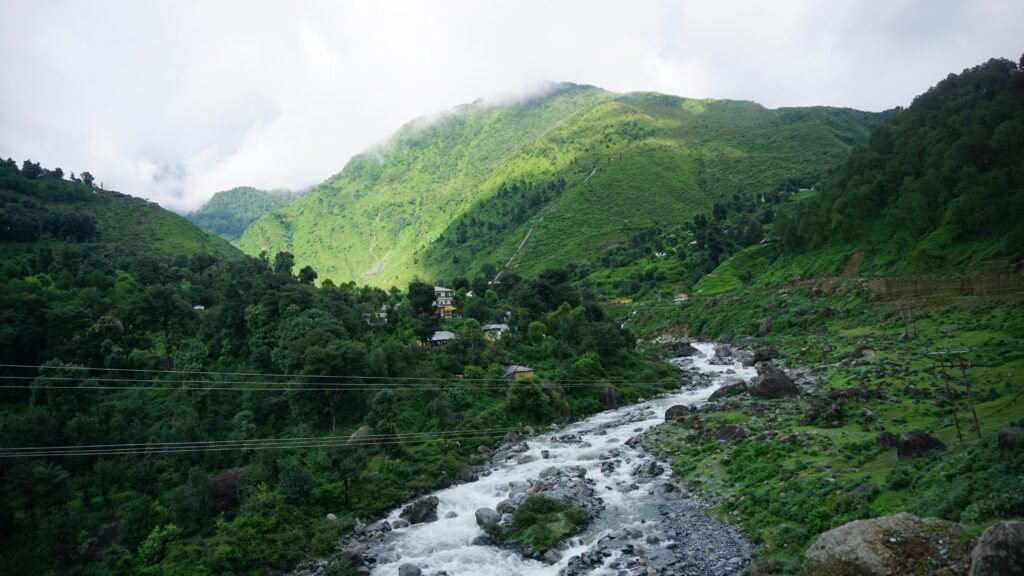 The Golden Triangle of Himachal Pradesh includes Chail, Shimla, and Kufri. Formerly the summer capital of the princely state of Patiala, Chail is a charming hill town located 63 kilometres from Shimla and is comprised of the Sadh Tiba, Pandewa, and Rajgarh hillocks. Chail has good weather all year long and is therefore frequented by tourists and residents. As a result, visitors may enjoy the charm and beauty of the location in relative tranquillity. It is a lovely hill resort away from the vast hordes who swarm Shimla.
Mcleodganj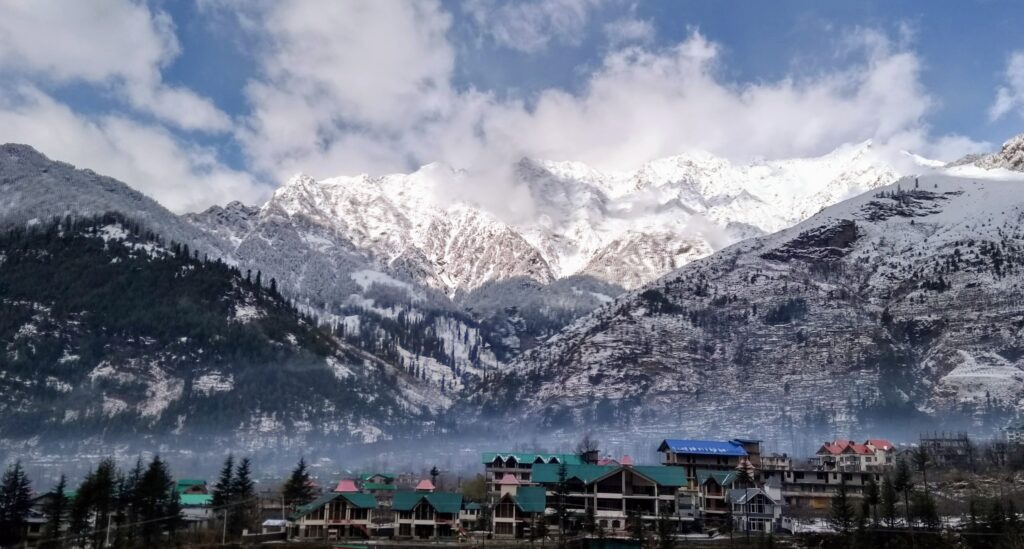 One of the most popular tourist attractions in recent years is Mcleodganj, Himachal Pradesh, located in the Kangra district and in the suburbs of the town of Dharamshala. Mcleodganj is also frequently referred to as the Little Lhasa since it is home to many Tibetans who moved here when China invaded their country. Notable is the fact that the exiled government of Tibet solely has its headquarters in Mcleodganj. The town of Mcleodganj in Himachal Pradesh is well-known for being a spiritual retreat and pilgrimage site for Buddhists. The 14th Dalai Lama of the Buddhist order, Lama Tenzin Gyatso, moved here in 1960 following his exile from Tibet. 
Kasauli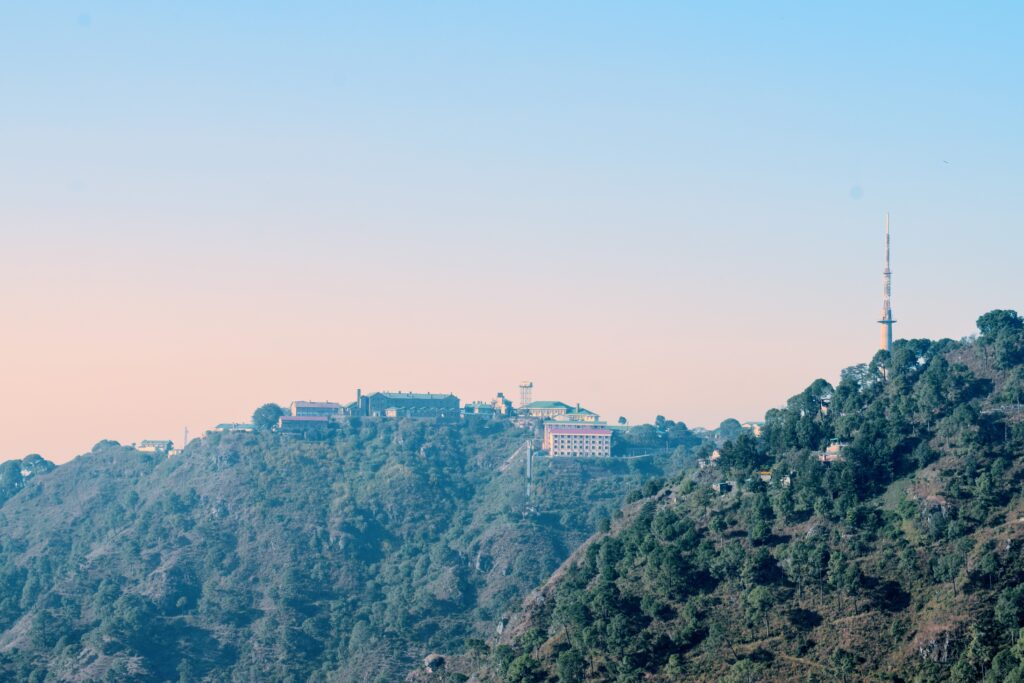 In the Himachal Pradesh state's Solan district, Kasauli is a lovely, attractive town and cantonment. Kasauli is renowned for its beautiful beauty and tranquillity, even though there are many unusual things there. Chandigarh, which is 65 kilometres distant, and Shimla, which is 77 kilometres from Kasauli, are both accessible from this town. A fantastic approach to going to Kasauli is by taking the Kalka Mail, one of the most significant trains in the nation that connects places like Delhi, Mumbai, Kolkata, and Amritsar. Manki Point (a Hanuman Temple), the Gilbert Trail on Kachcha Road, Sunset Point, the Gurkha Fort, Baba Balak Nath Temple, Christ's Church, Shirdi Sai Baba Temple, and the Central Research Library are among Kasauli's top attractions.
Bir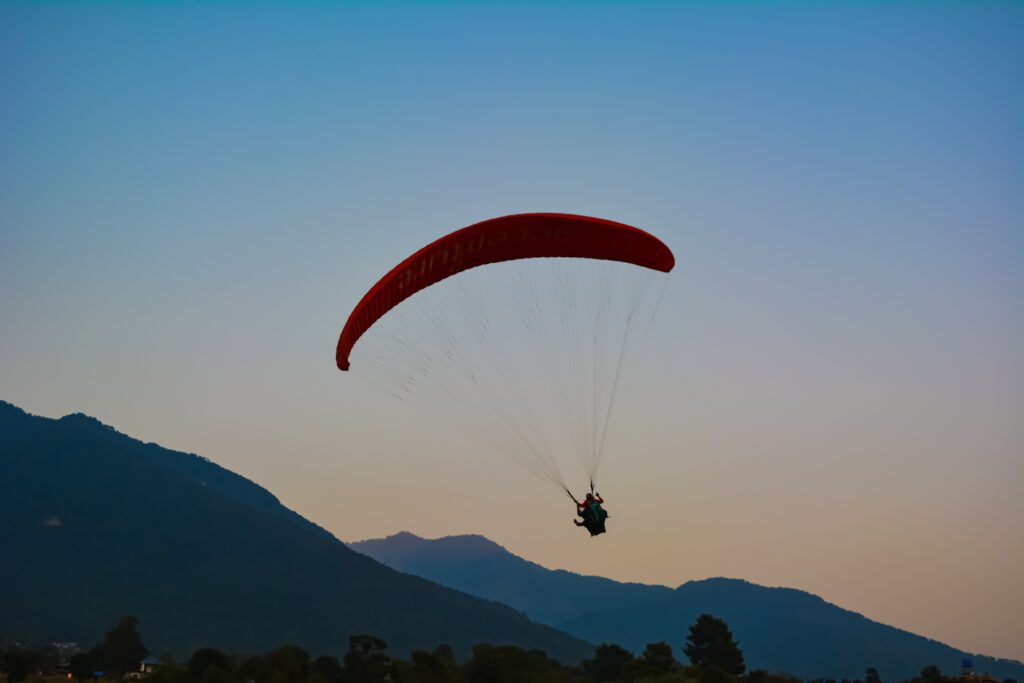 Bir, a little village in Himachal Pradesh that is often referred to as the paragliding capital of India, is stashed among the beautiful natural bounty. This village adds more sparkles and jitters to the splendor of Himachal Pradesh. Bir is renowned for thrilling activities like hand gliding, paragliding, mountain biking, and trekking that will give you the rush of adrenaline you've been craving. Bir won't let you down if you're seeking a holiday that will unleash your inner explorer. From April to June, Bir's summer season, when the snow melts and the weather is nice, transforms this lovely area into heaven.
Shoghi
Shoghi also referred to as the "temple town" of Himachal Pradesh, is home to numerous old temples in a verdant rural setting. It is one of Himachal's top hill towns for picnics and family getaways. The Kali Temple, Jakhoo Hill, Hanuman Temple, and Kandaghat are some of the main tourist attractions in this area. Being one of the lesser-explored hill stations, there are no hotels and commercial shops but the abundant natural scenic beauty and a large variety of flora and fauna completely make up for it. You can stay at our Rakkh Resort in Himachal Pradesh while exploring this place.