Aadi Himani Chamunda Temple and Trek
Aadi Himani Chamunda is a Hindu temple in Kangra Valley, Himachal Pradesh, India, dedicated to Shri Chamunda Devi. It is located at Chandar Bhan, Jia. 
On the twisty, well-asphalted road to Kangra district, Dharamsala, another famous tourist destination in Himachal Pradesh, is a few hours drive from Rakkh, resort in Himachal Pradesh.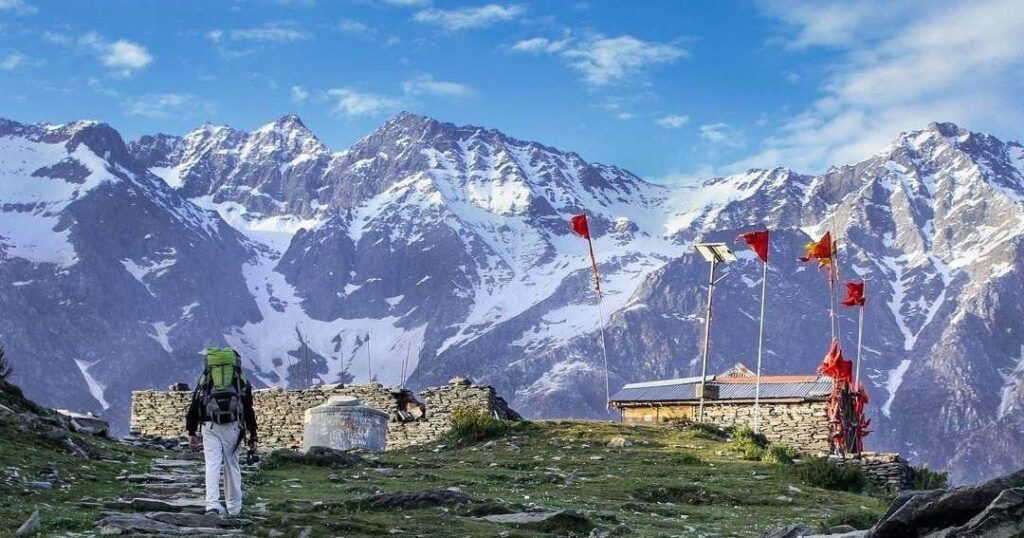 Source
The Aadi Himani Chamunda Temple (3185 metres) is located on a hilltop in Kangra District, Himachal Pradesh, to the north of the present Shri Chamunda Devi Mandir. Hiking from the Dharamshala Palampur state Highway (Jadrangal Village) and 8.5 kilometres from the final motorable road at Kardiana is the only method to get there. The trek to Aadi Himani Chamunda Devi takes approximately 6–7 hours and requires considerable competence. Except during the winter months, devotees visit the sacred shrine all year. Like many temples and mythological sites, this location has many legends and mythology associated with it. According to legend, Shri Chamunda Devi destroyed two demons, Chand and Mund, by tossing big boulders at them from the top of the mountain. She slaughtered them by hurling massive rocks at them from the mountain's peak. One of the boulders can still be seen above the Shiva Temple, located near the existing Shri Chamunda Devi Temple.  
The current temple, built in the previous decade, was destroyed by a terrible fire in 2014. It is now being rebuilt with the support of devotees and the Temple Trust. The temple environs are of outstanding natural beauty and, for that reason, a destination for trekkers. Water is accessible until halfway, after which pilgrims must bring their own. Tea shops and resting spots can be found on the way to the hilltop temple. Also known as Aadi Himani Chamunda, which is a beautiful trek for any traveller and trekking enthusiast. The trek is in Dhauladhar Range and is famous for the goddess Chamunda Temple.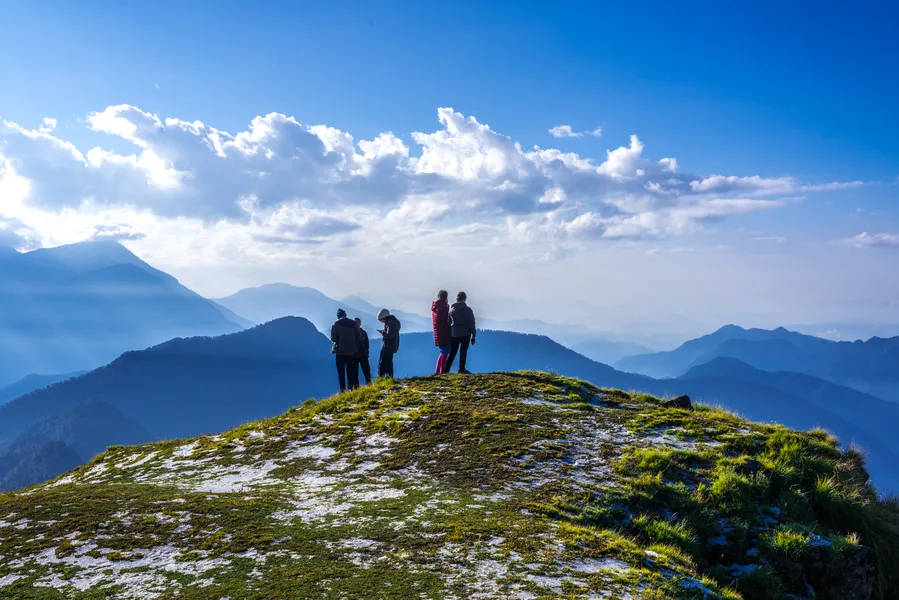 This temple has become a paradise for all trekkers and hikers to visit while staying at a resort in Himachal Pradesh and all those wanting to see those gorgeous areas. It boasts of the most breathtaking views with various flora and wildlife. It is open virtually all year, but fewer tourists and pilgrims attend when the weather deteriorates due to the winters.