Kaddu Ka Khatta- A Himachali recipe
Pumpkin, also known as Kaddu in India, is a seasonal vegetable associated with Halloween and Thanksgiving. It may not be everyone's favourite vegetable, but it's packed with nutrients and has many health advantages.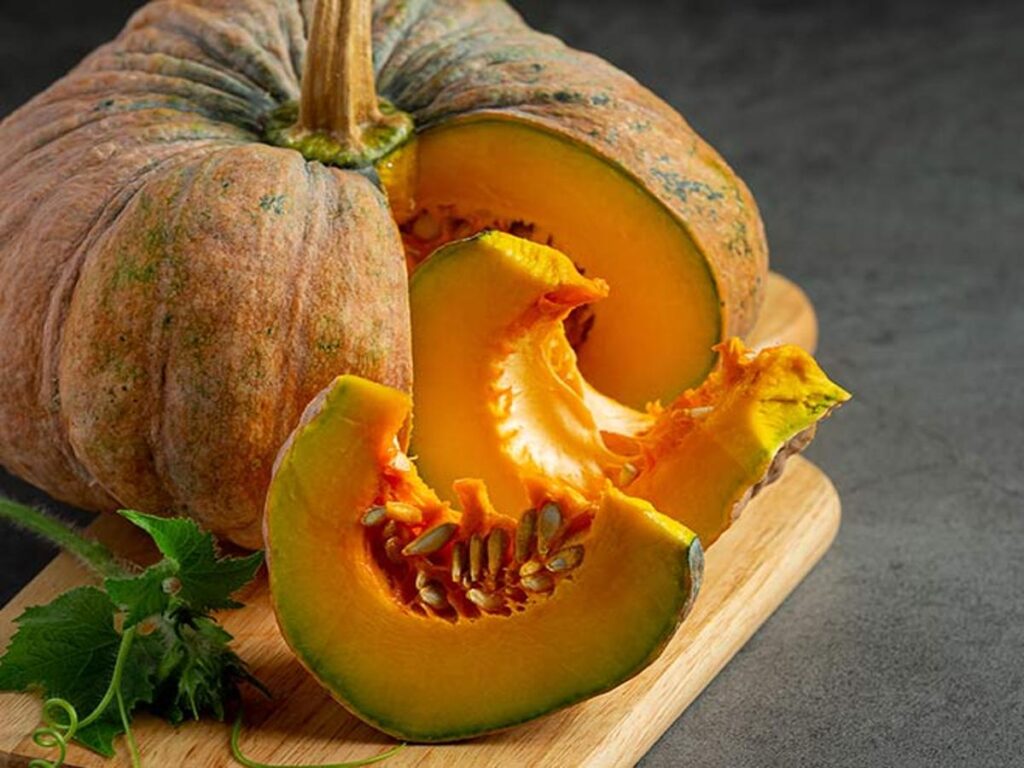 In Himachali cuisine, Kaddu ka Khatta is a sweet and sour pumpkin curry cooked with tamarind, jaggery, and various spices. In Mandayali Dham, community midday (six to seven-course) meal is served as a side dish with hot steamed rice. In Mandi, Himachal Pradesh, India, Kaddu ka Khatta is also served with Bhaturu (fermented wheat flatbread) and Kachori (fermented wheat roti packed with urad dal). It is traditionally prepared with mustard oil in an iron Kadai (wok). Onions, ginger, garlic, and tomatoes are not used in this dish. 
Ingredients used 
500 g of pumpkin (Peeled and cut into cubes)

30 g Tamarind (Dry / Wet)

3 cups of hot water

Mustard oil, 4 tbsp

4 tbsp powdered jaggery (Can be substituted with sugar)

2 tablespoons cumin seeds

a teaspoon of coriander seeds

1 1/2 teaspoon red Kashmiri chilli powder (Adjust for taste)

a half teaspoon of turmeric powder (Haldi Powder)

a quarter teaspoon of fenugreek seeds (Methi seeds)

2-3 bay leaves (dried)

1 tsp cinnamon

1 cardamom (black)

1-2 dried red chillies, whole (Adjust for taste)

season with salt to taste

Cilantro leaves, chopped for garnish. (Leaves of coriander) 
Step-by-step procedure 
Step 1: The pumpkin should be washed and peeled. Using a mortar and pestle, coarsely grind the fenugreek seeds (methi seeds) and coriander seeds. Remove the fibres and seeds using a spoon. Cut the dice into 1-inch cubes and set them aside. 
Step 2: Heat the mustard oil in a wok (Kadai) over high heat, then reduce to medium. Sauté bay leaves, cinnamon sticks, whole dried red chilly, and black cardamom in heated oil until the bay leaves change colour and spices become fragrant. Do this for about 5 minutes. The whole spices are always added in the beginning to release their aroma into the hot oil. 
(Tip to be followed: Mustard oil has a strong flavour; thus, it is heated to smoking to soften and milden its flavour. You can use neutral cooking oils in place of mustard oil, but the recipe will taste different.)
Step 3: When the cumin seeds (Jeera), crushed fenugreek (Methi seeds), and coriander seeds start to sputter, add the chopped pumpkin cubes and stir fry for 2-3 minutes on high heat.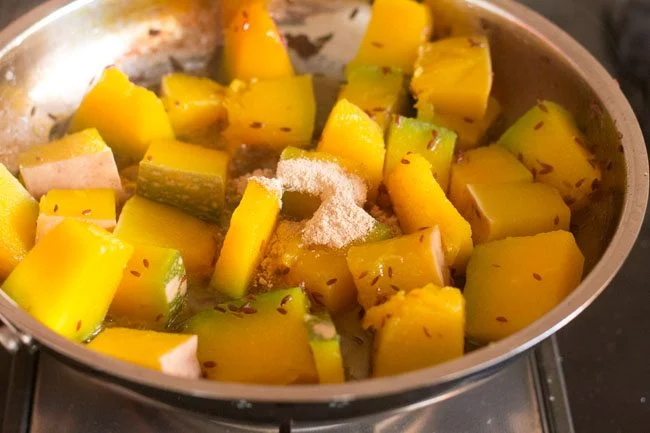 Step 4: When the oil has slightly cooled, add the powdered spices turmeric, Kashmiri red chilly powder, and salt to keep the spices from burning. Cook for about 5 minutes on medium heat, and keep stirring to make sure the pumpkin cubes are coated well. 
Step 5: Stir in the jaggery powder/sugar until the pumpkin is completely coated. The jaggery begins to caramelize, causing the pumpkin to turn brown. Cook the dish on low heat with the lid covered and keep occasionally stirring until the pumpkin is almost tender, but it still holds its shape; this can typically take 5-10 mins. Also, make sure that the pumpkin is not overcooked. 
Step 6: Once the pumpkin turns soft, add the tamarind pulp and stir slowly to avoid breaking the pumpkin and turning it mushy. Allow for a minute of cooking time. After that, add 2 cups of heated water, season with salt, and cook over low heat, stirring occasionally and carefully. The oil will separate, and the curry will thicken, which should take about 5-10 minutes. Now the Kaddu ka Khatta is ready to be served. Serve with hot steaming white rice and finely chopped cilantro (coriander leaves). This also goes good with poori.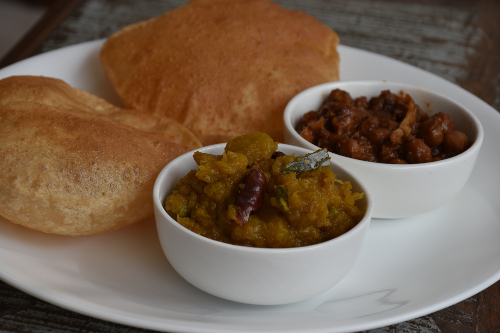 (Tip to be followed: Because tamarind slows down the cooking process, it's critical to add it once the pumpkin is almost soft. The curry will thicken as it stands, but you can reheat it by adding 1/4 cup of warm water).