Aktori- Ancient Recipe of Himachal Pradesh
Aktori comes from the dry valleys of Lahaul-Spiti in Himachal Pradesh. It is an ancient recipe that resembles western pancakes. This delicious sweet is typically prepared during festivities and celebrations. Preparing this sweet dish is really easy. In Himachal Pradesh, it is made by adding some buckwheat flour in wheat flour and then pan-fried to get a pancake-like texture. At Rakkh, our resort in Himachal Pradesh, we source flours from the local Panchakki and other ingredients locally to reduce the carbon footprints.
If you are someone who likes to bring something new to the table, this is the perfect recipe for you to introduce some diversity to your meal. You can serve this dish as a dessert after a meal, or you can have them for breakfast. You can carry it for a picnic, a kitty party or a potluck. It is a quick recipe with very few ingredients.
Ingredients of Aktori:
2 cup wheat flour
1/2 cup sugar
1 cup milk
1/2 cup refined oil
2 cup buckwheat flour (Kuttu)
2 teaspoon baking soda
1 cup water
Method:
Step 1: Preparation of batter:
Mix wheat flour and buckwheat flour in a bowl. Add equal portions of water and milk and whisk together to form a thick batter without lumps. Once done, add sugar and baking soda to the batter and leave it undisturbed for 15 minutes.
Step 2: Fry small portions of the batter:
Heat a pan, add ghee(clarified butter) over medium flame. Once adequately heated, add to it a ladle full of the prepared batter. Keep the flame low. Flip sides and fry evenly on both sides until colour changes to a golden brown.
Step 3: Serve hot:
Transfer them to an absorbent paper to soak the extra oil. Your aktori is now ready to be served.
India has a lot of variations of pancakes from north to south and east to west with both sweet and savoury options.
Besan ka Chilla: Besan ka Cheela is a popular snack in Northern India. It is a crispy, quick to make, nutritious, low calorie and protein-rich snack made of besan or chickpea flour and mild spices.
Uttam and Thalipeeth: A South-Indian delicacy Uttapam generally contains toppings like tomatoes, capsicum, chillies, onion and a cabbage mix. It is generally eaten with coconut chutney.
Appam: Mostly eaten in Tamil Nadu and Kerala, it is made with fermented rice and coconut milk. It has a crisp side with an airy, soft on touch, fluffy centre and can be paired with vegetable stew or chicken stew.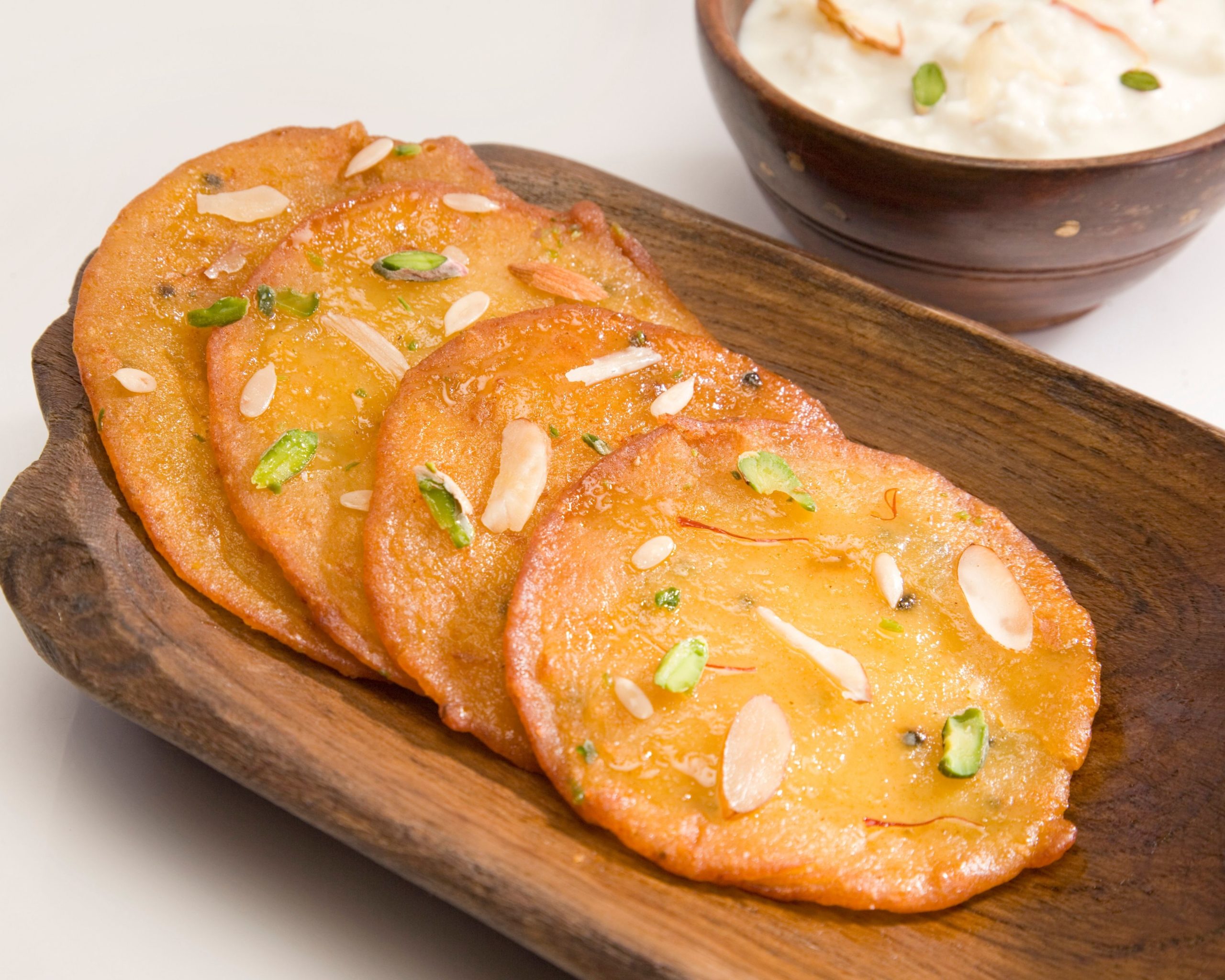 Malpua: Malpua is a sweet pancake popularly devoured in most parts of the country. The origin is debatable; it makes a very popular and pious dish served in temples of Odisha.
Puran Poli: Puran Poli is a popular dish from Maharashtra and is also consumed in Gujarat. It is a sweet pancake filled with chana dal or split yellow gram, plain flour, jaggery or sugar, ghee and cardamom powder.
Kholasapori Pitha: A rice pancake from the North-Eastern region of India, especially Assam. It is revered during festivals like Bihu and is made with rice flour, onions, carrot and water cooked in mustard oil.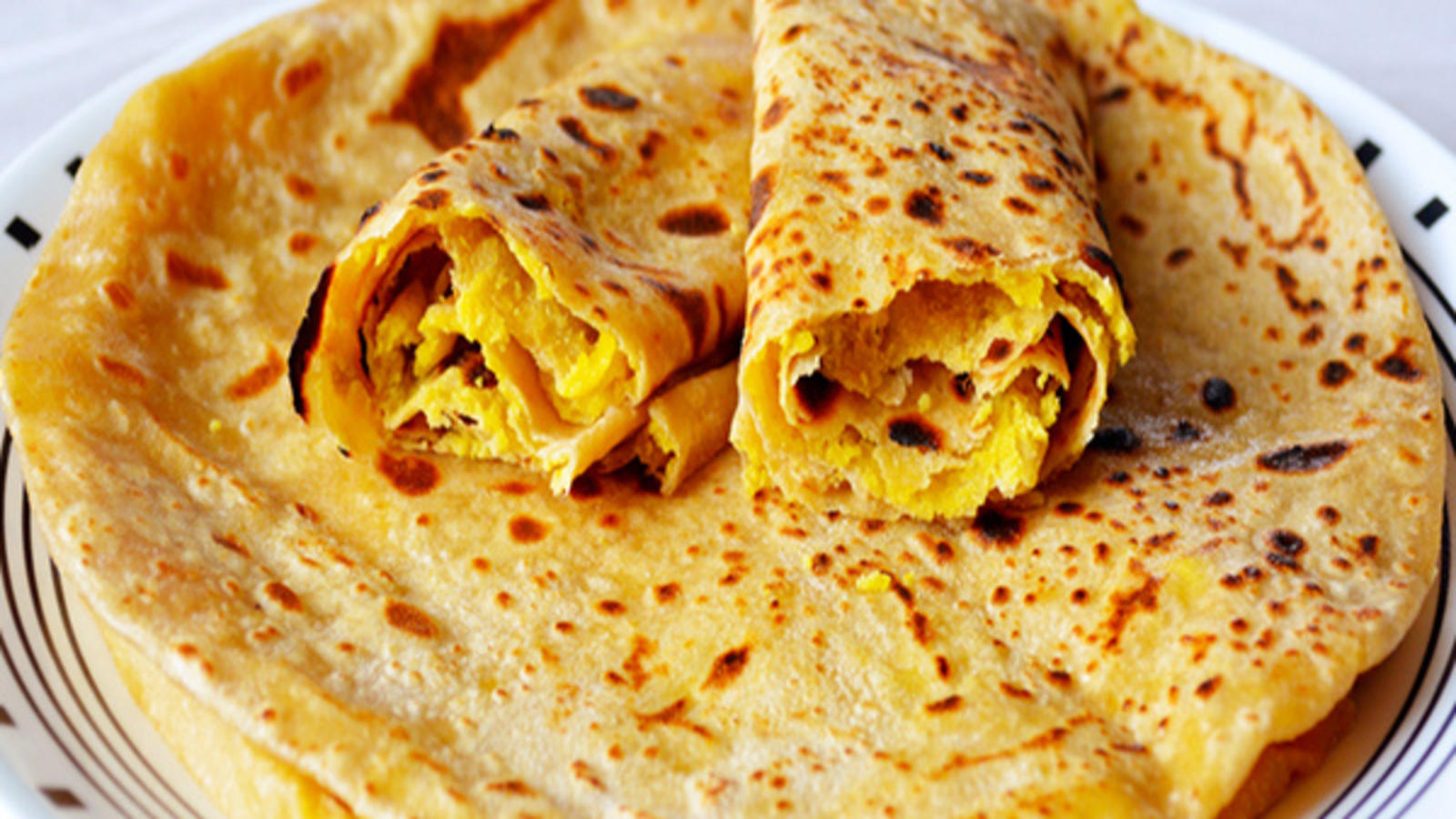 Pati-Shapta: Served during festivals like Sankranti, Pati Shapta is a dessert from Bengal. On the festivals that signify the rice harvest, ladies prepare these pancakes stuffed with date palm and jaggery and topped with grated coconut.
Pesarattu: Pesarattu or Mung Bean Dosa is a dosa-like crepe made with a batter of green gram and is a popular dish in Rajasthan. Onions, chillies and ginger are added to the batter to enhance the taste. It is served with ginger and tamarind chutney.
So here were some Indian (desi) pancakes that you can try at your home. If you want to read more about Himachali dishes, you can read our blog Snacks and Street Food Of Himachal. And if you want to have an authentic taste you are welcome to Rakkh, our resort in Himachal Pradesh.