Lingri Ki Sabji | Exotic Food of Himachal Pradesh
Eating the same old dal and sabzi at home every day? Here's a delicious local vegetable found in Himachal Pradesh. Lingri or Lungru, a type of fiddlehead fern is an indigenous vegetable grown only in the Himalayan states. The locals use it to prepare pickles and scrumptious food in Himachal Pradesh. We at Rakkh
 serve this speciality to our guests.
You can follow the recipe and make it for your family:
Ingredients:


Lingri stems – curled tops of vegetable fern
Asafoetida
Cumin Seeds
Oil
Turmeric powder
Red Chilli powder
Salt
Method: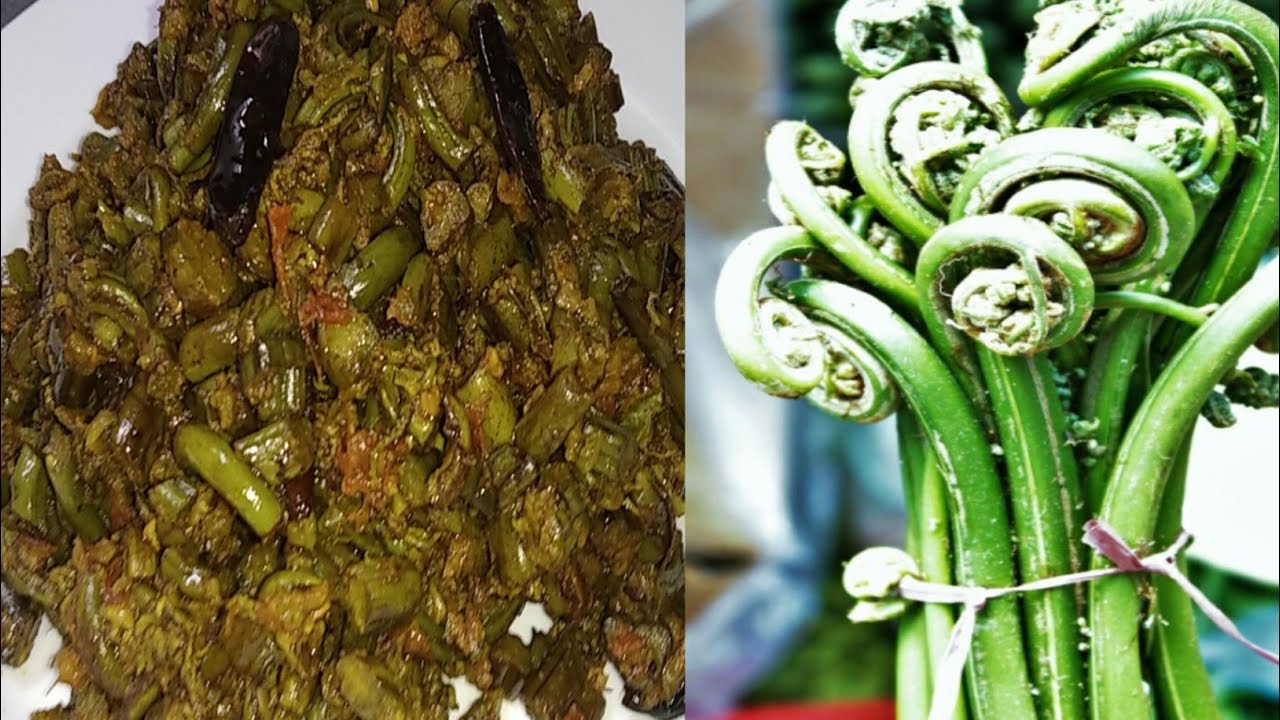 Remove hair on lungru stems using a cotton cloth.
Wash and cut into small pieces
Heat oil in a pan.
Once hot add a pinch of asafoetida and cumin seeds.
Stir fry lungru.
Once soft, add turmeric powder and red chilli powder.
Add salt as per taste.
Add curd once lungru seems almost done. Stir.
Serve hot with roti or rice.
Benefits of Lingdi:
Lingri is a very good source of vitamin A and vitamin C, omega-3 fatty acids, protein, zinc and magnesium. Including Lingdi in the diet can help you overcome many deficiencies.
Availability:
The season of Lingri lasts very briefly. Only from May till June.
It is prepared during the summer due to its ample availability, the vegetable is used in the preparation of the traditional curry (lungru ki sabzi) in Himachal Pradesh and is also turned to pickle so that the benefits can be enjoyed in the latter parts of the year as well. So if you are planning to visit Himachal in the summer, you are welcome to stay with us at Rakkh Resort in Palampur and try the local summer food of the region.
But one should be careful as several different ferns grow in the woods having a similar appearance but are not suitable for human consumption.
Only native harvesters with their expertise can identify safe and edible ferns in the woods. Before you consume it, confirm from the local farmers about the right kind. We suggest that it is best to rely on the locals for the making of this yummy dish that we're sure you'll love!
A word of caution!
Tangy and a little sour, its unique taste is sure to get you addicted.
While hiking along paths less taken, you might just find some growing along the way.
They're hairy and coiled ferns, but beware! The brown protective hairs that cover the Lingri are considered hallucinogenic and toxic in nature when consumed although, it is safe to eat once it is stripped off them.
Enjoy one of the most famous foods to eat in Himachal Pradesh, freshly plucked and cooked Lingri and get your #wanderlust mode on!
Significance Abroad
You may come across this fern for cheap in the foothills of the Himalayas or just get a hand on them while trekking but the European and American nations are not that lucky. A gourmet delicacy internationally, the 'fiddlehead fern', as it is called, can sell for as much as $50 a pound outside!
We suggest when you head to the mountains, stay with us at Rakkh, our Resort in Palampur and try the most authentic Lingri Ki Sabji made by our local staff and give your tastebuds a treat.
You can read our blog Maas, Machili, Mountains – A lip-smacking journey into Himachal and get to know more about Himachali cuisine.