Skiing in Himachal Pradesh
Snowy Decembers in Himachal Pradesh are perfect for adventure winter sports like Ice Skating, Snowboarding, Skiing, and Heli-Skiing are some of the most sought adventure winter sports held in Himachal Pradesh. The best thing is that Himachal provides ample opportunities both for beginners and experts of winter sports.
Activities like skiing and other winter sports are operational only during the winter which is a truly unique experience. November to February is the best time for skiing in Himachal Pradesh. However, on bright days, the climate is also suitable for Paragliding, Skiing, Sledge Rides, and some more winter sports amidst beautiful snow-clad slopes.
On your trip to Himachal Pradesh, you can choose any one of the Skiing destinations.
Kufri: The winter sports capital of Himachal Pradesh, a paradise for skiers, Kufri leaves every traveler impressed with its beautiful cover of snow. From the first snowfall of the year to the time the snow melts hundreds of adventure junkies flock towards it. A number of setups in Kufri provide training facilities for skiing
Narkanda: Situated at an altitude of 2708 meters on the Hindustan Tibet Road Narkanda is one of the oldest places for skiing in Himachal Pradesh. It displays the snow line, the inviting apple orchards, and dense forests. Narkanda is famous for Skiing in Himachal Pradesh & for winter sports.
Manali: Known as a perfect place for skiing in Himachal for its perfect conditions, the undulating slopes of Solang Valley and Rohtang Pass in Manali offer perfect terrain for amateurs to learn their first move in ideal ground for professionals.
Solang Valley: Salong valley is a popular place for skiing in Himachal, with training institutes and trainers located in the valley to supervise and train skiers. As the snow melts, skiing is taken over by zorbing.
Gulaba: In a beautiful little village located about 20 kilometers from Manali towards Rohtang Pass having an enchanting natural landscape that attracts tourists in large numbers. The location is a perfect attraction for those who want to experience tranquillity and escape their hectic lifestyles.
Himachal Pradesh also offers various opportunities for adventure enthusiasts for the winter games. Here is a list of all the winter sports organized in Himachal Pradesh.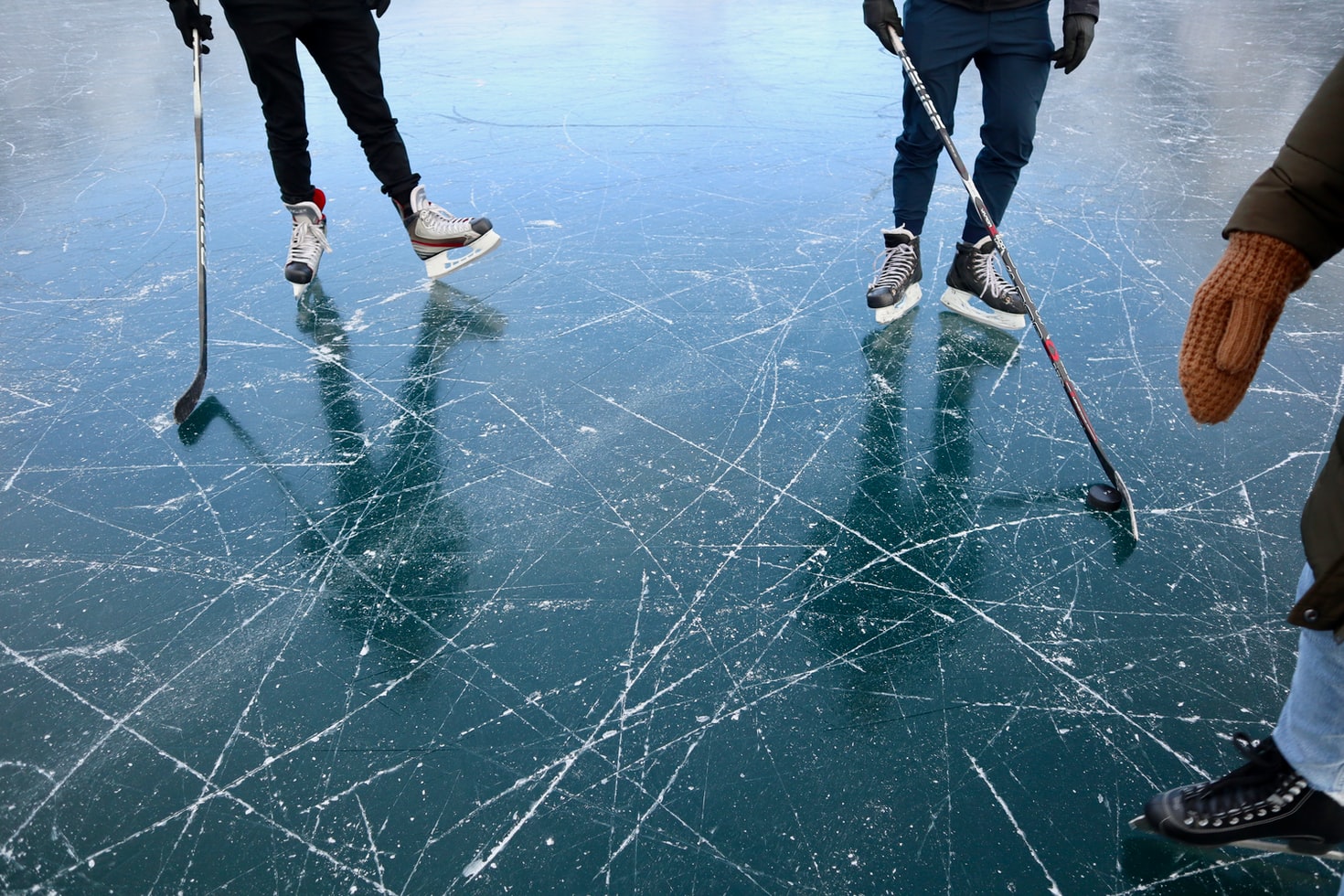 Ice Skating: Ice skating is an adventurous winter sport in which you move on the snow track with the help of skates. Ice skating requires lots of concentration and practice. The experience of moving on the snow is really exciting. Shimla enjoys the status of being the only natural ice-skating rink in Asia and is also considered the largest ice-skating rink in India.
Mountaineering and Ice Climbing: Mountaineering and ice climbing is a winter sport that involves climbing over steeps covered with ice. In Himachal mainly alpine ice is available for climbing. Hanuman Tibba, Manali, Pir Panjal range, Deo Tibba, and Dhauladhar range are the places where mountaineering is growing as a sport rapidly.
Hiking & Trekking: Himachal is, no doubt, one of the best trekking destinations in India. With incredibly rich natural beauty and ample opportunities for adventure. At Rakkh, our Adventure Activities, we organize many hiking and trekking trips to nearby hills.
Heli-Skiing: There are many high peaks in Himachal Pradesh that can't be accessed by normal means. Heli-skiing is a sport in which we reach such spots with the help of a helicopter and perform skiing. Heli-skiing is the perfect winter sport that releases lots of adrenaline in the body. In Himachal Pradesh, Heli-skiing is performed mainly in Manali. Hanuman Tibba, Deo Tibba, Rohtang Pass, and Chaderkahani pass are the regions in Manali where heli-skiing is performed every year. Heli-skiing in Himachal Pradesh is performed at a height of 6500 m from sea level.
Paragliding: If you are ready for a mind-blowing adventure, then paragliding will take you to adrenaline junkie heaven. Paragliding is an aircraft in a backpack and allows you to soar for hours like a bird. Bir Billing which is very close to Rakkh, our resort in Himachal Pradesh is one of the best spots Adventure Activities for paragliding in Himachal Pradesh.
Did we inspire you to take up a trip to Himachal Pradesh? The best thing about adventure activities in Himachal is that you can choose your own level of activity. You can read our blog Best Places of Himachal Pradesh to Visit This Winter to know more about the activities and places in Himachal Pradesh. So put this on your bucket list this year. Rakkh, our resort in Himachal Pradesh is a perfect stop to have a good time for Adventure Activities and create unforgettable memories.