Chamba Fish Fry And Chukh
Himachal Pradesh is a state known for its mesmerizing natural beauty, landscapes, mountains, valleys, culture, etc. because of which the state has a huge amount of tourism, and as we all know where there is tourism there is food. Hence, the state is also famous for its food. Food is also a major factor for tourism in Himachal Pradesh. Rakkh, our Resort in Palampur offers you authentic cuisines and traditional dishes of Himachal Pradesh prepared by our in-house chefs.
Himachali dishes have spices like red chilies, turmeric, coriander powder, cardamom, and cinnamon. But what it is that makes Himachali food different from others. The answer to this question is dairy. People in Himachal use a huge quantity of dairy products in their cooking to make the food delicious.
Chamba Fish Fry is a traditional dish of Himachal Pradesh that is deep-fried, crispy golden color fish traditionally served with Chukh, which is a Himachali chutney made of dry red chilies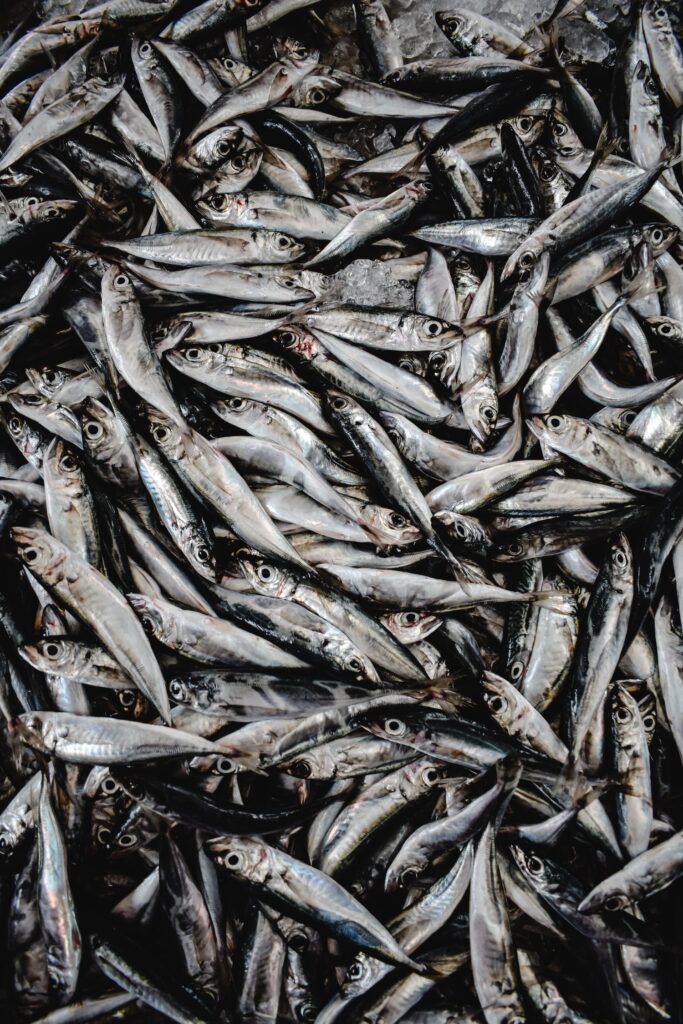 Ingredients:
2 sardine fish
1 tsp. lime juice
1/4 tsp. turmeric powder
1/4 tsp. salt
1/2 tsp. red chili powder
1″ ginger
2-3 garlic cloves
A handful of coriander leaves
2 green chilies
1 cup gram flour
Oil to deep fry
Recipe:
Grind ginger, garlic, coriander leaves, and green chilies into a smooth paste. Marinate the fish with salt, lime juice, turmeric powder, and red chili powder for 10 minutes. Marinate with the ginger-garlic paste for another 10 minutes. Coat with the gram flour. Deep fry in hot oil till light golden in color. Drain on a kitchen towel. Serve with salad and a drizzle of lime juice.
Chukh Ingredients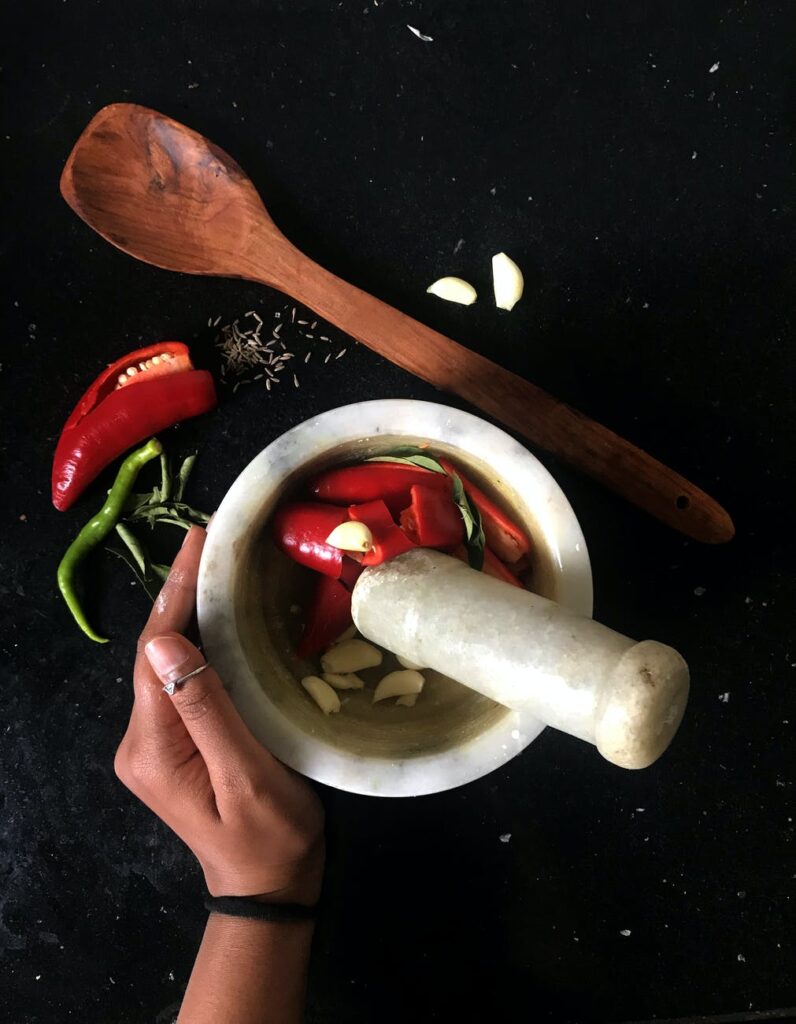 4-5 dry red chilies
3-4 Kashmiri red chilies
Half cup mustard oil
6 garlic cloves
Sugar or jaggery powder, as per taste
1 tablespoon lemon juice Salt
1 teaspoon roasted jeera powder
1 teaspoon roasted coriander powder
½ teaspoon fennel powder
A pinch of fenugreek powder
A pinch of mustard seeds, powdered
½ teaspoon asafetida
Recipe:
Soak the red chilies in warm water for 15 minutes and transfer them to cold water to keep the color intact. Grind chilies with garlic, ginger, some salt, and some water into a smooth paste. Heat oil, add hing and the masalas, and sauté for half a minute. Pour the chili paste add salt, and cook well on low flame till you get the desired consistency. Add some water if needed.
Now add jaggery, mix everything well, and cook for 2-3 minutes. Switch off the flame add lemon juice, and mix. You may replace lemon juice with tamarind pulp, plum, kokum, or any citrus (tangy) fruit.
Cool it down transfer it to an air-tight jar and store it in a cool and dry place for any time use. Serve with Fsh fry or just have it with your regular parathas.
Non-vegetarian options are preferred in Himachal Pradesh due to the dripping temperature. The most celebrated Traditional Dish of Himachal Pradesh includes the Fish fry, Pahadi Chicken, Chicken Anardana, etc. You can read our blog Maas, Machili, Mountains – A lip-smacking journey into Himachal and get to know more about Himachali cuisine.
If you've been reading this far, surely you must be tempted to try out the specialties yourselves. Whenever you drop by at Rakkh, our Resort in Palampur, do ask our in-house chefs to prepare these for you in our Rasoi. The chefs are local to the region, also the produces is local to the region which brings fresh and authentic flavors to your plate.