The Himachal Special Pahadi Murgh
Chicken curry is a staple in Indian Non-vegetarian homes. Like other Indian curries, it is also quite dynamic. Every corner of India has several hidden food treasures and every state has its own recipe for making a chicken curry. Let's explore Himachali cuisine, which involves a lot of delightful non-vegetarian options. At Rakkh, our resort in Palampur, we have a variety of dishes prepared by local chefs for authentic taste.
Although every home has its own version of Pahadi Murgh, a traditional dish of Himachal Pradesh, but is basically cooked in yogurt, and the masala is prepared by broiling cinnamon sticks, onions, cloves, coriander, and fennel seeds, then grind in a paste.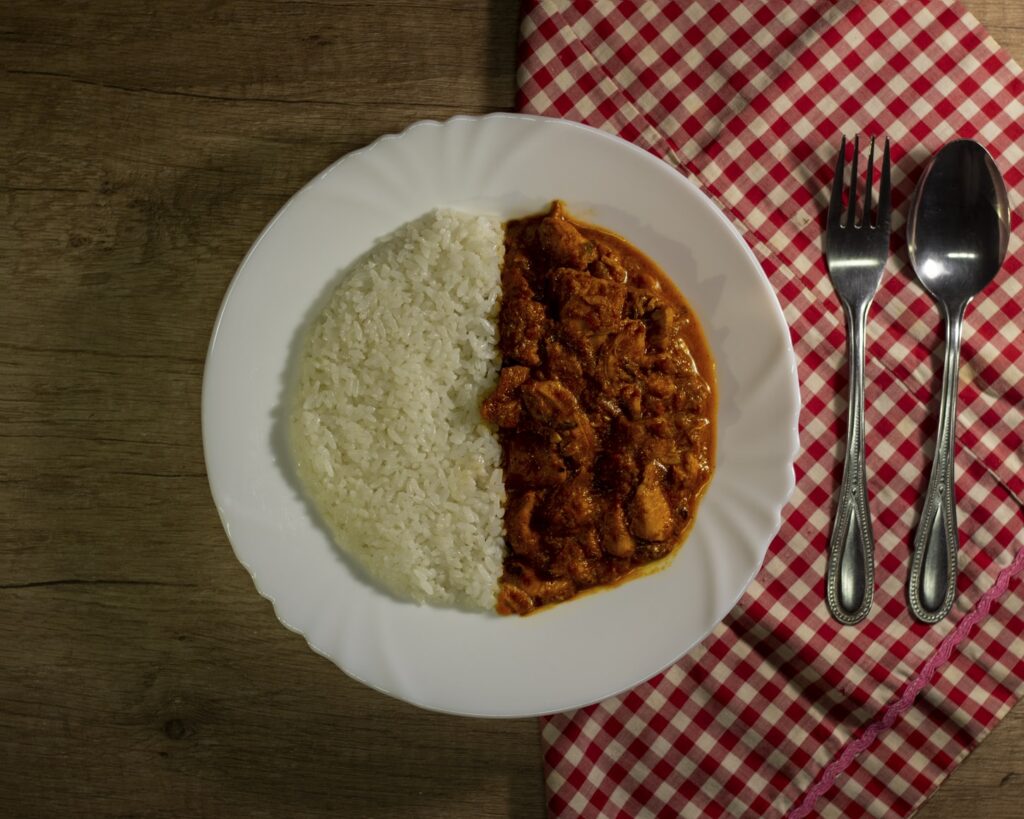 Let's have a look at the ingredients:
500 grams chicken
1/2 cup whisked curd
1/4 cup milk
1 teaspoon Haldi powder
2 cardamom elaichi seeds
1 Badi Elaichi
2 chopped coriander leaves
Cooking oil and salt to taste
Ingredients to grind:
2-4 chopped onions, green chili, and garlic cloves
1-inch ginger
2 tablespoon coriander seeds
1-inch Cinnamon (Dalchini stick)
2

Clove (Laung)

1 teaspoon Fennel (Saunf)
1 teaspoon black peppercorns
Marination for Chicken:
Season the chicken with a pinch of salt, half a teaspoon of turmeric, and half a teaspoon of red chili powder.
Recipe:
Heat cooking oil in a deep pan, add cinnamon sticks and cloves and let them fry for a few seconds.
Add fennel coriander seeds, ginger, garlic, and saute them. Add onions and saute until the onions turn brown.
Now grind the onion mixture by adding a little water to a mixer.
Heat the pan with oil, add turmeric powder, chicken pieces, salt, and fry until the pieces turn crispy golden brown.
Take the chicken out of the pan and add green and black cardamom in the oil.
Now let allow the aroma released for some seconds.
Now add onion paste and cook for a few minutes.
After a few minutes, add whisked milk, curd, chicken pieces and stir well. Cook the chicken curry on a medium flame for about 10 minutes.
Add water equally to improve the texture of the Pahadi murgh gravy.
Cook and cover the Chicken Curry, add coriander leaves, and serve hot.
Serve the Pahadi Murgh Gravy with Jeera Rice or Butter Garlic Naan and pickled onions and enjoy with your friends and family.
History of Chicken Curry in India: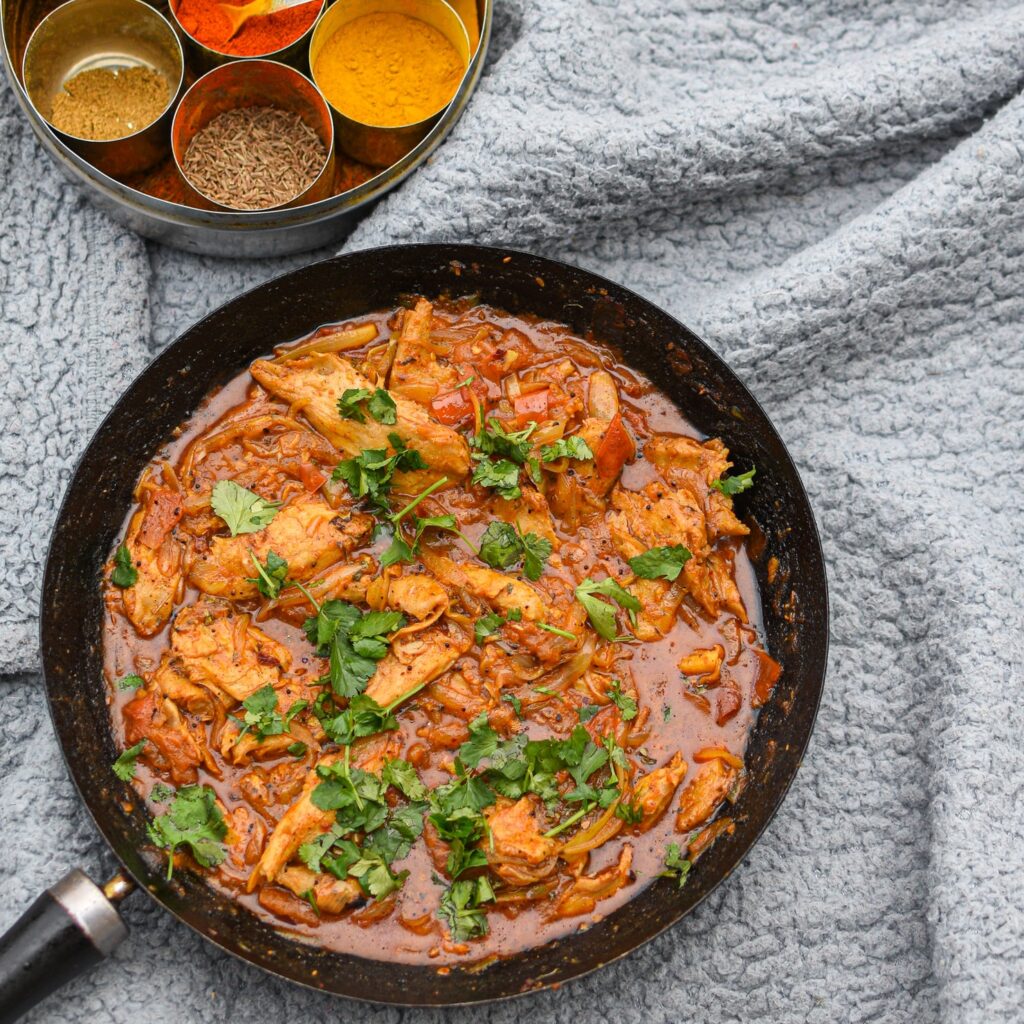 India has various "curries" which are impossible to be summed up in one blog. But if there's one dish that can be found on menus across the country, it'd be Chicken Curry. The chicken curry was originated in India around 8000 years ago it is traditional Indian food.
During the 1500s, the Hindu cooks in the royal kitchen of Akbar introduced Murgh Mussallum, the first documented recipe for chicken.
The first chicken curry called 'Country Captain Chicken' was documented on April 26, 1792, in Madras Courier in India. In 1825, it reached Georgia (USA) and became a popular dish with President Roosevelt and General Patton.
Himachal Pradesh not only offers mighty mountains, valleys, a cool breeze, peaceful environment, but there are also great food options that describe the place. Himachali cuisine is dominated by meat and bread. Thick and rich gravy, with aromatic spices, is used in abundance as the base of many dishes. At Rakkh, our resort in Palampur, you get various food options prepared by using organic staples that are local to the region for an authentic experience.
Along with Pahadi Murgh, there are multiple non-veg specialties of Himachal Pradesh like Chha Gosht, Trout Fish, which can be had with naan, kulcha, or jeera rice. If you want to learn about more traditional dishes of Himachal Pradesh, you can read our blog Maas, Machili, Mountains. At Rakkh, our resort in Palampur we source most food options sustainably and local to the region to give you a guilt-free vacation as well as the best Himachali experience.