Trekking places in Himachal- Kheerganga Trek
How about a meal of white gravy pasta, a container of sweet corn soup, and a free jacuzzi at 3000 metres? A hike through the stunning grey-green hills and the rushing Parvati river is also recommended. You would be in Shiva's abode when you reach the peak. Yes, I'm referring to the infamous hash area, as well as a land full of enthralling passages to see — the Kheer Ganga journey.you can first stay in resorts in Himachal Pradesh and then visit Trekking places in Himachal. In an attempt to learn more about the infamy and glory of these hills, I went on a date with them and let my camera do the talking. While I divulge the secrets, scroll down. Best Time For Kheer Ganga Trek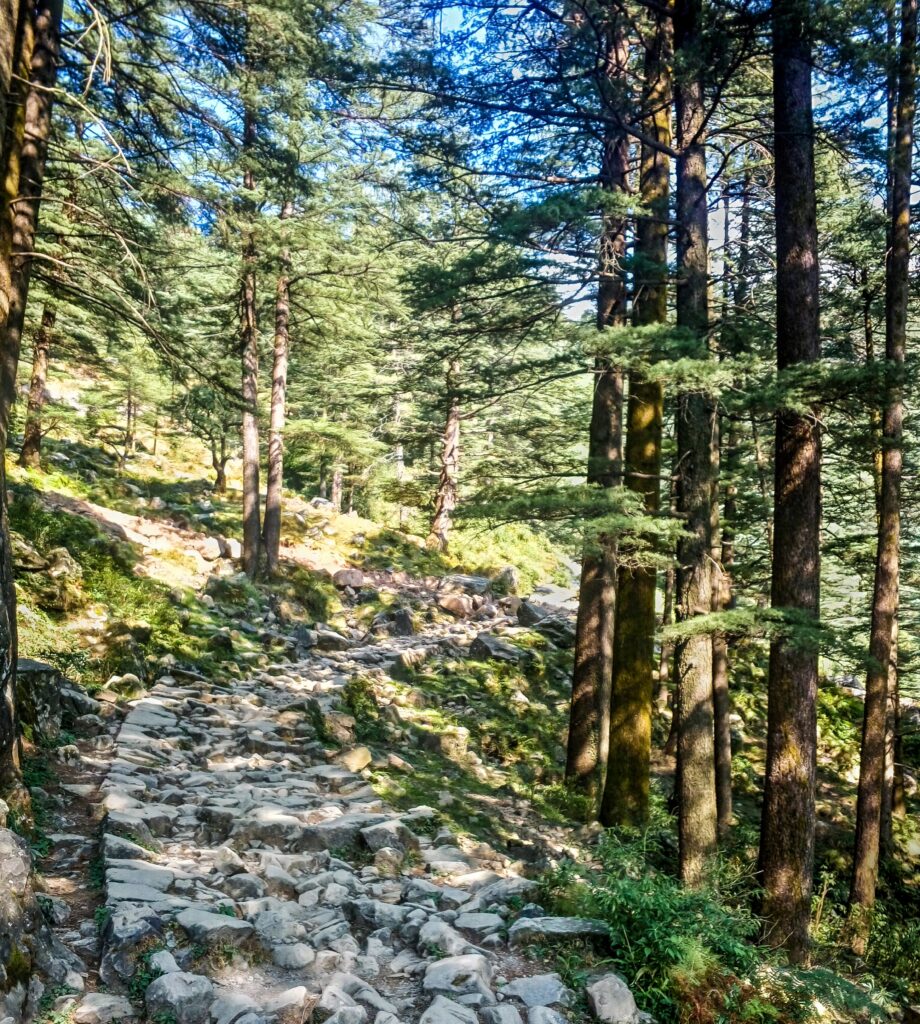 If you're thinking of going on a Kheer Ganga hike, you're probably wondering when the finest time is. In the summertime, spring, or winters, trekking is not advised. As a consequence, scheduling time during the transitioning weather is recommended.Because of this, the best months to trek the Kheer Ganga are May to June and September to October, when the weather is warm. It's not too cold or too hot to go for a hike. Furthermore, since it is the post-monsoon period, you might not be as slippery as you might have been during the monsoon period.
3 Kheer Ganga Trekking Routes
Kheer Ganga is about 9-10 kilometres from Barshaini, and there are three methods to get there. Here are the several paths and options from which you can choose the best option.
1. Via Nakthan Village
The best and simplest way to go to Kheer Ganga is to travel to Barshaini and turn left off the bridge into Nakthan Village. That's the most common choice since it is the quickest, taking only 3-4 hours at a leisurely pace to arrive Kheer Ganga. The clean Parvati River may be seen on the left side of the trail while on this path. Because that's the most popular way, it is hard to get lost here as the majority of trekkers take it.
2. Via Kalga Village
Continue to the bridge after landing in Barshaini and take a right to enter the well-known Kalga Village. It is suggested that you bring friends or a guide who is familiar with the place because the path goes through thick forests and it may be tough to remain on track. Most individuals are unsure of this approach, yet it is the best option for avoiding the crowds. Moreover, the road returns to the original path after just a few kilometres.
3. Via Tosh Village
Tourists who are staying in Tosh for the evening and would like to begin hiking in the mornings frequently utilise this path. Here you can see the Tosh River, that ultimately flows into the Parvati River.. you can first stay in Resort in Palampur and then visit Trekking places in Himachal Attractions in Kheer Ganga
Are you planning a trip to Himachal Pradesh and want to do some adventurous activities? You can go on the Kheer Ganga walk and take a leisurely stroll along a wonderful trail while enjoying the sights of colourful towns.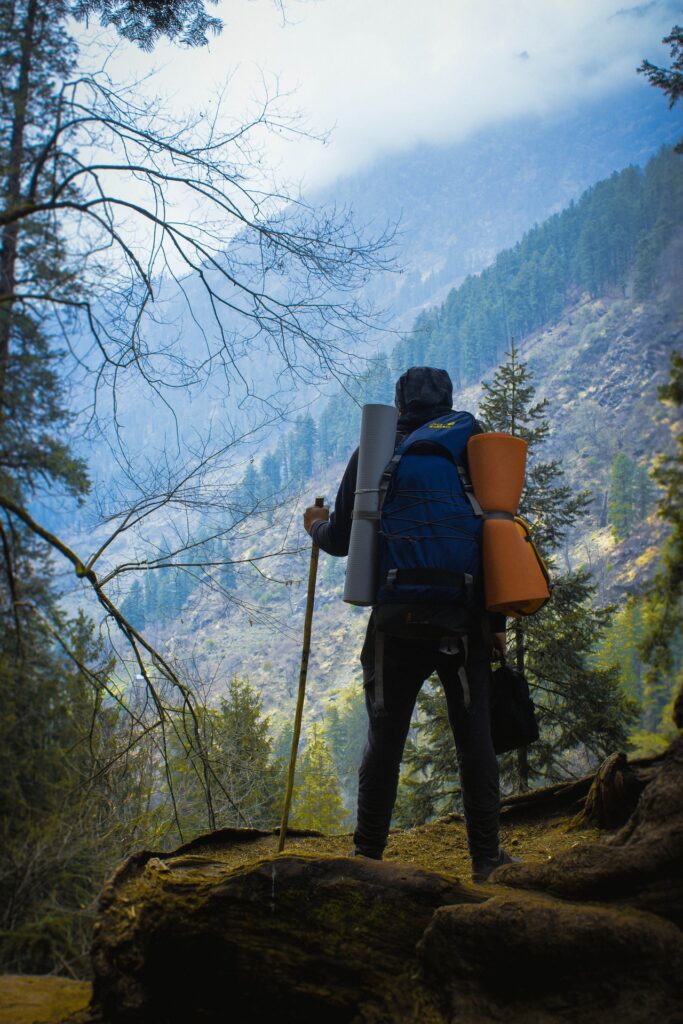 1. Make Arrangements For A Hiking Trip
On the first day of your journey, if you are interested in experiencing adventure, you can enjoy the excitement of hiking. After getting up in the morning on the beautiful trails, you will feeling refreshed and ready. There are many places to see in the Kheer Ganga area, but if you would not want to spend a lot of time doing so, take a leisurely stroll along those same simple paths.
2. Take Advantage Of Staying In Homestays
Though staying in a hotel always will give you lots comfort and all the required as well as lavish amenities, living in a homestay throughout your holiday will allow you to experience more of the local culture in Kheer Ganga and would provide you with a completely new level of worldwide experiencing. you can first stay in Resort in Himachal Pradesh and then visit Trekking places in Himachal
The Kheer Ganga journey takes travellers through numerous small villages with a range of lodging options. Between all of them, Tosh and Barshaini seem to be the most famous homestays. If you have a limited budget for this trip, you will be able to find these homestays at a reasonable price.you can first stay in resorts in Himachal Pradesh and then visit Trekking places in Himachal
3. While trekking in Kheer Ganga, give your legs a break.
The perspectives of the eye-catching and colourful communities will certainly captivate you while being on your trekking pathways. Take a rest in Naktan during walking and rest for a hour or so while enjoying the views. You might wish to grind to a standstill here for one of two reasons. For starters, Naktan is right in the centre of your trek, so if you become tired of walking, you can stop here and rest for a little. Watermelon juice and spaghetti are very popular at this location.
4. Investigate The Pine Forest's Allure
A dense pine forest will greet hikers a few moves ahead of Rudranag Temple, permitting them to appreciate the allure of seclusion in the woods.
5. Rejuvenate Yourself In Kheer Ganga's Natural Hot Spring
Kheer Ganga is famed for its beautiful mountain views and natural hot springs. While being on the hike, travellers can rest and soak inside the hot springs to soothe hurting muscles from the constant trekking. Planning And Route For The Kheer Ganga Trek
Although tourism in Himachal is well-organized, getting to Kheer Ganga is not easy, which is why good planning and iteration are required, which can be calculated using the Kheerganga trek map. The travel can be divided into two parts:
Getting to Bhuntar: Pathankot, the nearest railhead, is 150 kilometres away. By road, we recommend Delhi-Chandigarh-Mandi-Bhuntar. After 6 p.m., regular bus services depart from Delhi.
Getting to Barshaini: Although Bhuntar is accessible by local bus, a private taxi, which costs INR 900–1,000, is also an alternative. Avoid taking a cab if you have the time. Take a bus from Bhuntar to Manikaran (36 km in 90 minutes) and then from Manikaran to Barshani (36 km in 90 minutes) (18 km in 40 minutes). At 5:00 p.m., the last bus from Barshaini to Bhuntar departs. If you're on a tight schedule, a shared cab from Manikaran may be useful. They charge between INR 75 and INR 100 per person on average.
Choose between two routes from Barshaini, the starting point for Rudra Nag, Kalga, and Pulga:
Rudra Nag (13 km): This is a steep ascent with spectacular vistas; ideal for photographers and simpler to descend.
Kalga (17 km): An easy climb with lengthier descents, ideal for first-time hikers and people with limited stamina. Photographers hoping for spectacular landscapes should avoid this location. To reserve the finest for last, I chose the Kalga route.
On the way from Kalga to Kheer Ganga
Kalga, a little village nestled among apple orchards, is reached after a 15-minute ascent. A dozen incredibly welcoming house stays are available for a pittance here.you can first stay in resorts in Himachal Pradesh and then visit Trekking places in Himachal
These homestays, which charge between INR 100 and 500 per day, can compete with any metropolitan hotel in terms of food quality. The chef, who is generally the owner, acts like a sophisticated waiter, serving everything from cool teas and Chinese platters to Israeli and indigenous Himachali food. The native rajma and rice dish with desi ghee is delicious.you can first stay in resorts in Himachal Pradesh and then visit Trekking places in Himachal
The 'Tandoor' and sealed windows for warmth are pre-installed in the dining areas and rooms. The breathtaking views from these glass panes, as well as the tranquilly within the room, provide a much-needed breather from the exhausting journey and ascent. Spend the night and savour the home-cooked meals. There are Gallery, Windows, and Chairs, and the moments here can help you create masterpieces if you wield your pen.
THE CLIMBING
The Starting Point The hike to Kheer Ganga through Kalga led us through one of Himachal's most unspoilt mountains, with bridges formed of fallen trees and stones.
The Hilltop of Kheer Ganga
There are several cafes, a Dharamshala, and a natural hot water spring – Parvati Kund – among the heavens at Kheer Ganga
At Kheer Ganga, there are a variety of lodging options.
On top of that, there are a number of reasonably priced hotel and dining alternatives. You can first stay in resorts in Himachal Pradesh and then visit Trekking places in Himachal. Tents and big halls with built-in 'tandoors' are available for rent at the cafes. Depending on the season, the cost per bed ranges from INR 100 to INR 200.