Why is Khajjiar known as the mini Switzerland of India
One of the 160 locations throughout the world that have been named "Mini Switzerland" is a tiny scenic plateau surrounded by thick pine and deodar trees. Yes, this is Khajjiar, a tourist destination in Chamba at a height of 6,500 feet above sea level, located around 24 kilometers from Dalhousie.
Khajjiar is delightfully tucked away in the foothills of the towering Dhauladhar peaks of the Western Himalayas, with a backdrop of thick pines, deodars, and a lush green meadow. Experience the beauty of Khajjiar while you stay at our resort in Dharamshala, Himachal Pradesh.
On July 7, 1992, the Swiss Ambassador performed Khajjiar's official baptism. According to documents, a stone from this location was taken and is now a component of a stone sculpture in Berne, the Swiss capital.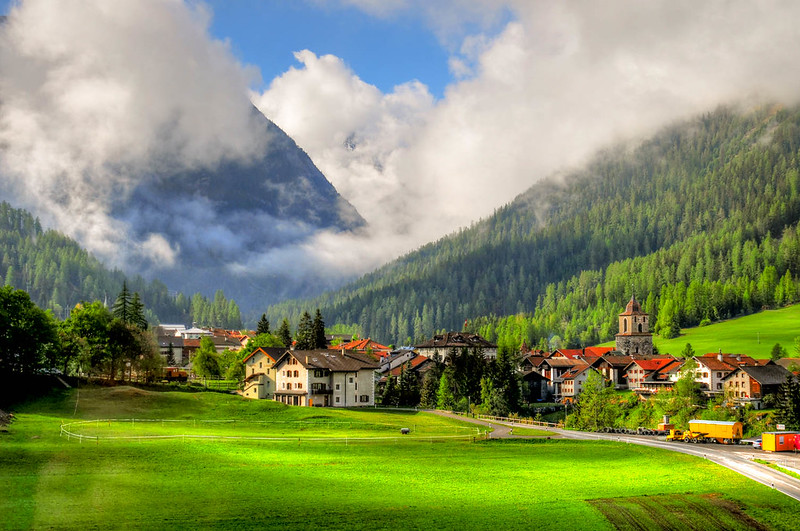 Image credits: blog.savaari.com
To go to this exquisite scenic location from Chamba to Dalhousie, one can either use a bus or a vehicle. The distances between Pathankot Railway Station and Gaggal Airport in the Kangra district are 95 km and 130 km, respectively.
Places to visit in Khajjiar or Mini Switzerland of India
Khajjiar lake- Khajjiar lake is one of the best locations, offering visitors stunning views that are both attractive and impressive. The area is blanketed in beautiful, lavish green forests. Khajjiar Lake is one of the most picturesque places in the north, surrounded by a lot of forests. The location is perfect for renewing your body and mind. Both visitors and residents in the area frequently visit the location. In addition to its beauty, Khajjiar offers a wide range of activities. Eventually, on a sunny day, one can also enjoy the stunning view of Mount Kailash.
Kaliope Wildlife Sanctuary- When you are in Khajjiar, you will find an ample amount of places to visit. Kaliope Wildlife Sanctuary is one of the most beautiful and striking sanctuaries in the place to visit. The Sanctuary is located between Dalhousie and the lake mentioned above. The wildlife sanctuary in the mini Switzerland of India is prevalent for hikes and nature walks. You will have plenty of opportunities to view stunning animals and flowers. Numerous trees, including rhododendrons, green oaks, blue pines, and others, can be found there. Numerous animals, including bears, langurs, leopards, jackals, and more, can be seen. The lush, green forest stretches to the location's remarkable splendor.
Khajji Nag Temple- One of Himachal Pradesh's oldest and most well-known religious sites is the Khajji Nag Temple. There are many gorgeous sites to see while sightseeing in Khajjiar, but don't skip this one. It is regarded by the locals as one of Himachal Pradesh's oldest temples. Built-in the 12th century, this place is entirely ornamented with wooden structures. The Hindu and Mughal architecture, as well as their entire lives, are reflected in the wood carvings. The motifs and designs of Hindu and Mughal architecture will become more recognizable to you. The temple also displays images of Kaurava and the Pandava brothers as well as idols of Hidimba and Shiva.
Panchpula- Panchpula is a beautiful white waterfall and one of the most stunning places in Khajjiar. Every traveler should definitely visit this beautiful place at least once in their lifetime. The place is covered with thick deodar and pine trees, absolutely gorgeous, and the beauty just captures the heart of the travelers. Inside the pine trees, there are also a lot of lovely streams and waterfalls. As soon as you enter the area, you will undoubtedly notice its breathtaking vistas.
Tibetan Handicrafts Center- If you are in Dalhousie, you cannot leave without purchasing anything, thus stopping by this location would be very beneficial. You will find a variety of Tibetan handicrafts, including hats, jewelry, clothing, sculptures, paintings, arts & crafts, and more. In addition to this specific location, you may find many Tibetan handicrafts on the streets and in the open markets nearby. They provide you with these handicrafts at a reasonable cost, and the mementos are unquestionably strong and long-lasting.
Featured Image credits: tourmyindia.com