As the year begins, Himachal Pradesh gets ready to welcome the year with a lot of festivities that make Manali an exciting place during the New Year. The festival is called Himachal Winter Carnival and is one of the most unique and exciting cultural experiences.
The Himachal Winter Carnival initially promoted the culture of the hills with folk dances and music. Now other activities like Bazaar, Street plays, band competitions, and food festivals have been included. It is usually celebrated on the mall road, one of the busiest areas of Manali. Dancers, musicians of the hills, food, and here to entertain you.
Major Attractions of Winter Carnival:
After the Chief Minister worships at the Hidimba Devi temple, the carnival parade starts with cultural troops coming to the main town from the circuit house, after covering a distance of about 1.5km. Thousands of people are on both sides of the road waiting to watch the cultural troops including Mahila Mandals showcasing their culture through folk dresses and glimpses of the old lifestyle.
The processions stop at the mall road. Teams from different states including Himachal take part in various events. The main events begin at Manu Rangshala, an open-air amphitheater, after the lamp lighting ceremony by the CM.
Manali is in a festive mood and is possibly one of the best times to plan a trip to Himachal Pradesh to enjoy a cultural bonanza. Stay with us at Rakkh, our Resort in Palampur, and experience an authentic mountain stay.
Himachal is known for its rich traditions and cultural diversity. Processions with themes based on social issues like the environment, natural farming, cleanliness, women empowerment, traditional cuisines, and many more are carried out for awareness and entertainment. Folk dances, folk songs, western dances, song competitions, games, winter queen beauty pageants, and a large number of other programs will entertain locals and tourists.
You get to experience the local culture, dance, songs, cuisines, sports, and many more in five days. Carnival will begin with cultural tableaus showcasing the culture of Himachal and other states. We shall add sports and other colorful events to entertain both locals and tourists. The chief minister will inaugurate the event.
Pahari cuisines attract tourists in Manali Winter Carnival: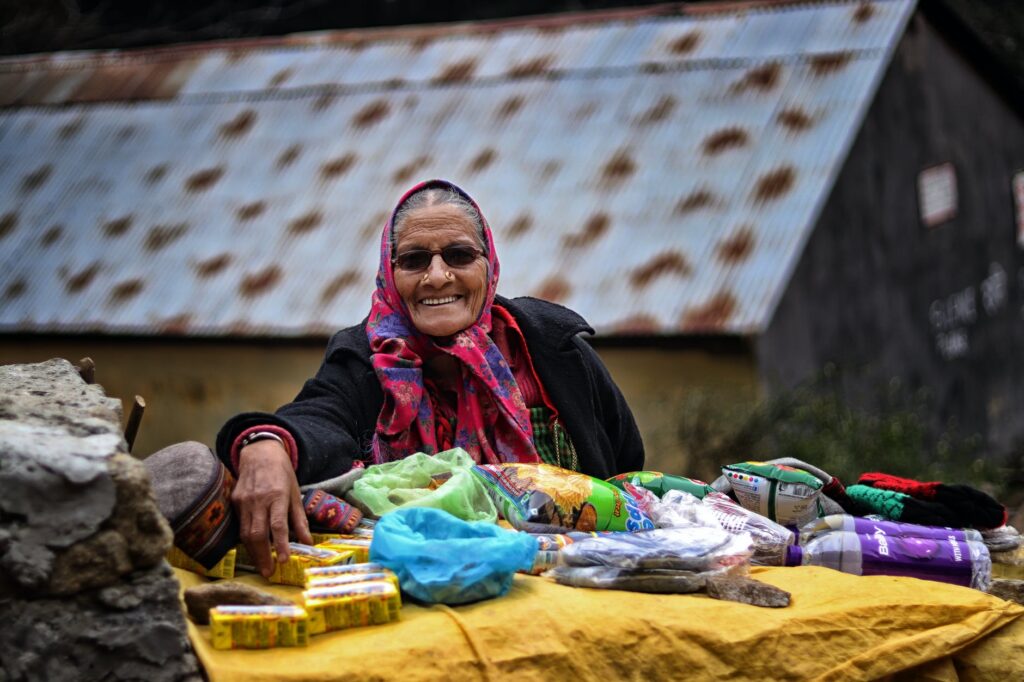 Local Pahari cuisines of Kullu attract thousands of tourists and the local dish "Siddu" is the main attraction of the Manali Winter Carnival.
A Trip to Himachal Pradesh during this time can give you a food experience of the whole state as a large number of Mahila Mandals and self-help groups cook local cuisines where you can enjoy the traditional Himachali cuisines for five days. Siddu, Aksadu, salty tea, Femda, and other old traditional cuisines of Kullu which are otherwise not available commercially elsewhere are served to people. Women from local Mahila Mandals, NGOs, and self-help groups cook fresh cuisines in a temporarily established food court. Based on taste, hygiene, and presentation, the best food stall is also awarded at the carnival. Rakkh, our Resort in Palampur also offers an authentic Himachali food experience.
Winter Queen Beauty Pageant:
Gorgeous women from all over the country participate in the competition in the bone-chilling cold of January to vie for the Winter Queen title, a distinct type of beauty pageant where models do catwalk on-ramp of an open-air theatre with icy winds piercing through their skin and bones.
The contest is organized at night when the temperature dips as low as minus 5 degrees Celsius. Winter Queen contest has both western and local dress rounds which involve wearing Himachali warm attire along with catwalk, grace, intelligence, IQ level, and presence of mind.
History of Manali Winter Carnival: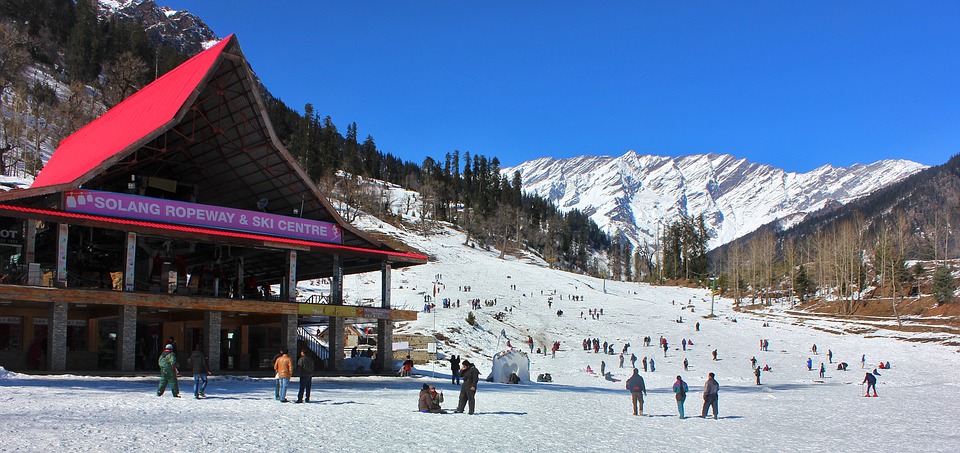 Winter Carnival was first celebrated in 1977. In fact, Winter Carnival is the brainchild of Harnam Singh, the founder of Atal Bihari Vajpayee Institute of Mountaineering and Allied Sport who thought carnival was the need of the region to bring snow sports to the spotlight.
It started with skiing competitions in the Solang valley. The initiative was a big hit and started attracting sports fans. To give skiing a further boost and attract tourists, cultural events were organized simultaneously with the skiing competitions.
If you want to plan a trip to Himachal Pradesh and want to explore the mountains you can read our blog Best Places of Himachal Pradesh to Visit This Winter to get an idea of the State of Himachal Pradesh.