Best Places Of Himachal Pradesh To Visit This Winter
Himachal Pradesh fabled as the "Land of the Gods" which has truly captivated the lush green nature and panoramic views of valleys and mountains. It's a visual treat to nature lovers and visiting this scenic beauty at the right season makes it a mesmerising trip. Now if you ask me when is the right time to visit Himachal Pradesh , then I would say it's Winter season. In Himachal Pradesh winter starts in the month of November and ends in the month of March. During the winter season, all the lush green mountains will be covered with white snow blankets, rivers and waterfalls freezes down and the scenic landscape with snow, gives an absolute feeling of heaven on earth for anyone.
The temperature in Himachal pradesh starts to dip from October and by December and January, Himachal pradesh turns into a fairy world of snow. During the winter, the temperature will range between 0 centigrade and 13 centigrade. We can witness the temperature dip below 0 centigrade at the high altitude tourist places like Spiti valley and they get closed because of heavy snowfall.
Whatever winter is the perfect time to witness the snowy beauty of India- Himachal Pradesh. The serene weather, freezing yet pleasant and picturesque nature makes Himachal Pradesh a perfect destination for couples and honeymooners. Almost every resort in Palampur will have the best packages for couples in the seasons of the year.
So to make your next winter time visit to Himachal Pradesh a memorable one we are listing out a few places which are worth visiting this winter.
Kullu Manali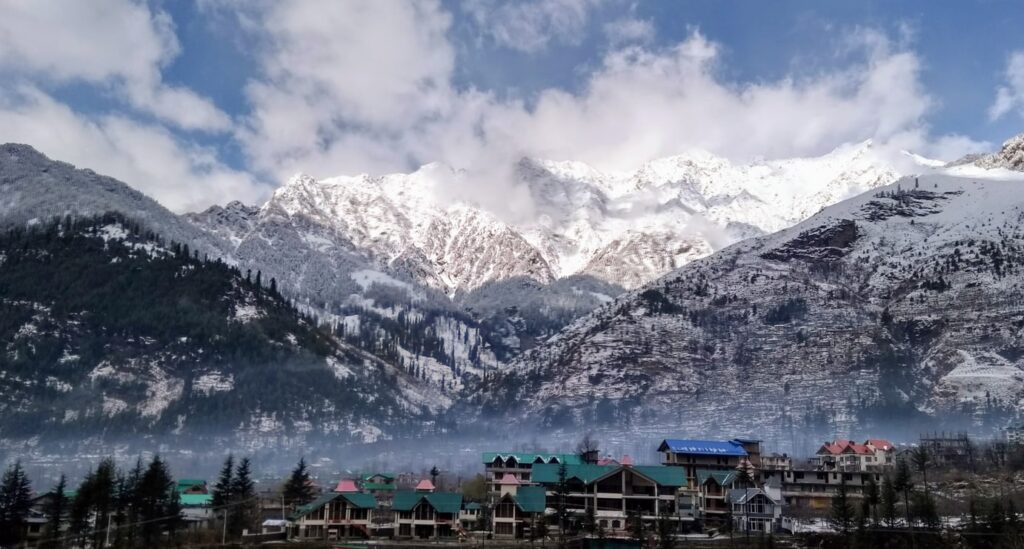 Kullu Manali, these two destinations are undoubtedly the top tourist hot spot of Himachal Pradesh. These two tourist attractions are 40km away from each other, Where Kullu is a district of Himachal Pradesh and Manali is a hill station of Kullu district. Both the places have their own scenic beauty and adventures to offer to the tourists. In Manali one can witness the rustic beauty of nature with serenity which can leave any travel enthusiast mesmerized. Kullu Manali entices the travel enthus with many adventure sports like mountain biking, paragliding, ice- skating and heli-skiing.
In your next trip to Kullu , you must visit the Great Himalayan National Park which is an UNESCO world heritage site that has varieties of wildlife. The pride of this national park is conserving endangered species such as Himalayan Brown Bear, Blue sheep and Snow Leopard. Next place to visit is Manikaran which is famous for Gurudwaras and this place's hot sulphurs spring is trusted for its therapeutic healing nature, followed by Kasol popularly called mini- Israel has got a major part in attracting honeymooners, then is the Malana village which has the ancient flavor in it. Also don't forget to add Banjar, Shoja valley and Jalori pass of Kullu, also Rohtang Pass, Hadimba Devi Temple of Manali are the best places of Himachal Pradesh to visit this Winter.
Shimla
Lush green scenery, invigorating weather, snow capped mountains and a never ending charm, Shima allures nature loving travelers all the year round. The whole city is covered by pine and oak trees which makes the tourists immerse in the pool of peace and calmness. Mesmerizing scenic beauty, serene vibes and the soothing bird's musical chirping take one to the unbelievable world of solace.
Shimla has a lot to offer to both nature lovers and adventure enthus, try paragliding, river rafting or cycling through the water catchment wildlife sanctuary or can also visit the religious attractions like Jakhoo temple, Tara Devi temple and Kamna Devi temple. The crowded Mall road serves the authentic street food of Himachal Pradesh. So if you are visiting Himachal Pradesh this winter , don't forget to make your visit to all these places and also buy souvenirs from the famous Lakka Bazzar.
Dharamshala
Dharamshala, one more best place of Himachal Pradesh to visit this winter. Dharamshala is the Kangra district of Himachal Pradesh. The city is parted into parts, one is the crowded commercial space of the city which is for shopping, courts and the popular Kotwali Bazaar. The other part of the city houses Mcleodganj. So the people visiting Dharamshala will have the opportunity to taste two different flavors of the same place.
The snow covered Dhauladhar mountain ranges are always a treat to eyes and the soul awakening buddhist culture is a treat to mind in Dharamshala. Bhagsunag Falls , Gyuto Monastery, Norbulingka Institute, Chamunda Devi Temple and Kunal Pathri Temple are the places one should definitely visit when in Dharamshala. Also importantly, tourists have access to many resort in Palampur to stay and enjoy the trip peacefully.
Palampur
Surrounded by lush green tea estates and Dhauladhar mountain ranges, Palampur is situated in the north west part of the state. The name is drawn from the word Pulum which literally means lots of water. Palampur is widely known as The Tea Capital of North India, as it is the major centre of tea production and the tea history of Palampur dates back to the 18th century.
Chamunda Devi Temple, Baijnath Temple, Mata Ashapuri Temple and Jwala Mukhi temple, Andretta, Taragarh palace, Sourabh Van Vihar are places worth adding in your Palampur tour itinerary. If you are bored of WFH and the hustle bustle of the city , then pack your bags and visit our Rakkh resort in palampur to refresh, rejuvenate and re-live.
Kangra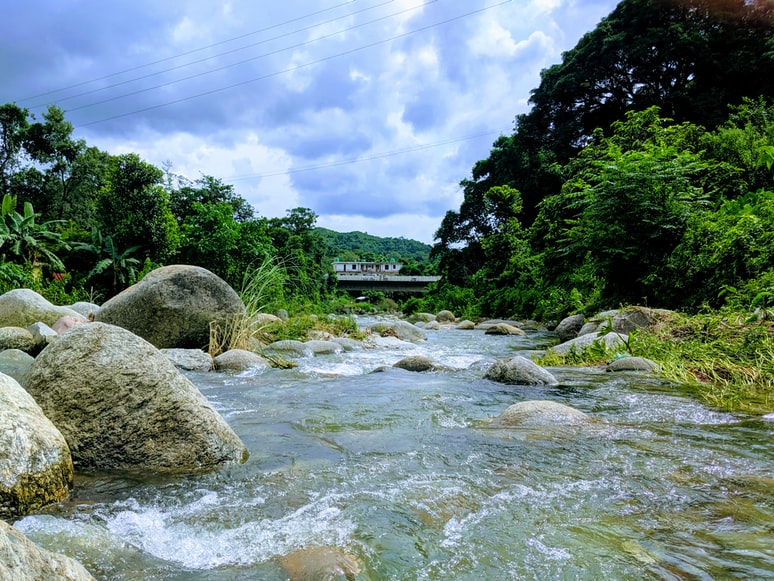 Kangra undoubtedly the ancient place of Himachal pradesh, this place has the pride of world's oldest serving Royal dynasty- the Katoch. This is a small yet beautiful hill station that is situated in the high altitude. Kangra is fondly known as Dev Bhoomi because of its old temples, this attracts numerous tourists from all over the world. Kangra can be called as the house of religious places, Bajreshawri temple is the 51st Shaktipeeths of Goddess Shakti, Baijnath Shiv temple of Lord Shiva that is known as the one of 12 jyothirlingas.
If you want to witness the stunning architectural structure made completely out of rock , then mark Kangra in your bucket list as a must visit. Mansoor rock cut temple is the best example for India's phenomenal architectural skills. There are 15 rock cut temples within one massive building. The aesthetic of this temple is the beautiful view of Dhauladhar snow covered mountains.
If you are looking for a charming scenic beauty with spiritual solace then Kangra is a highly recommended place.
Here we have mentioned 5 best places of Himachal Pradesh to visit this winter but this is just the cover page of the splendid scenic Himachal Pradesh. Add Dalhousie, Khajjiar, Chamba, Chail, Kurfi, Kalpa, Sangla, Kasauli, Lahaul and Spiti valley to your Himachal Pradesh winter trip plan and come soak in the pleasant snowy world with your loved ones. Also visit our Rakkh resort in Palampur enjoy your lifetime memorable trip with lots of memories to carry in your backpack leaving all your baggage behind in this serene nature's lap.